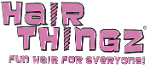 Details …
Hairthingz are a fun new way to style your hair! They're easy to use and won't damage your hair. Layer them, link them, stretch them, twist them – they always return to their spiral shape ready to be used again!
Our Thoughts …
I haven't tried twisting these yet but I have tried the wrap style in the girls' hair several times. Sophie really likes them wrapped because then she can take them out on her own. (She has be banned from removing hair stuff from her hair until now because she rips out chunks of hair!) Sophie will change her hair style as often as she changes her clothes so some days she drives us nuts over her hair! I will note that she can't put these in herself and she can use other hair stuff on her own so that is a frustration for her. (Remember she is 4 though!) Brian also didn't love them but I have to say I got them in way faster than he did so I think the girls' patience with his slowness wore out! Hey, a dad trying to do girl hair … he gets big points for that!
Here is pretty Sophie …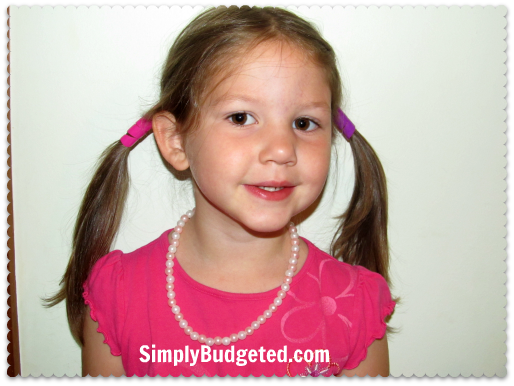 The girls wore them to church on Sunday and everyone kept asking them what was in their hair. Needless to say, they loved the attention!
You can find Hairthingz at shop.hairthingz.com and on Facebook and Twitter!