The holidays are a great time of year. Christmas parties, cookie swaps, and family gatherings are good excuses to reconnect with friends and family. Sometimes, though, friends just in unexpectedly for a quick visit. With a little help from International Delight, you can be a great host at any time.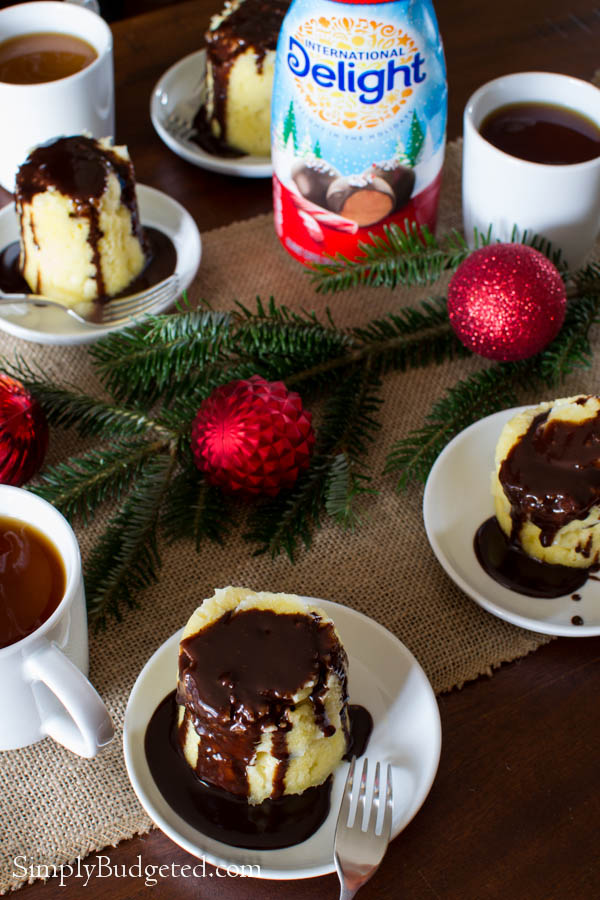 For several years, I've seen a trend towards non-traditional cooking techniques, including using a microwave to cook super fast sponge cakes! Using my microwave, a few simple ingredients, and my International Delight Peppermint Chocolate Truffle creamer, I'm able to create a special holiday treat for me and my guests all in the time it takes to brew a pot of coffee!
First, I take basic ingredients like flour, eggs, and sugar, mix them with some International Delight creamer, pour them into a coffee mug, and microwave for just over a minute to create a scrumptious sponge cake.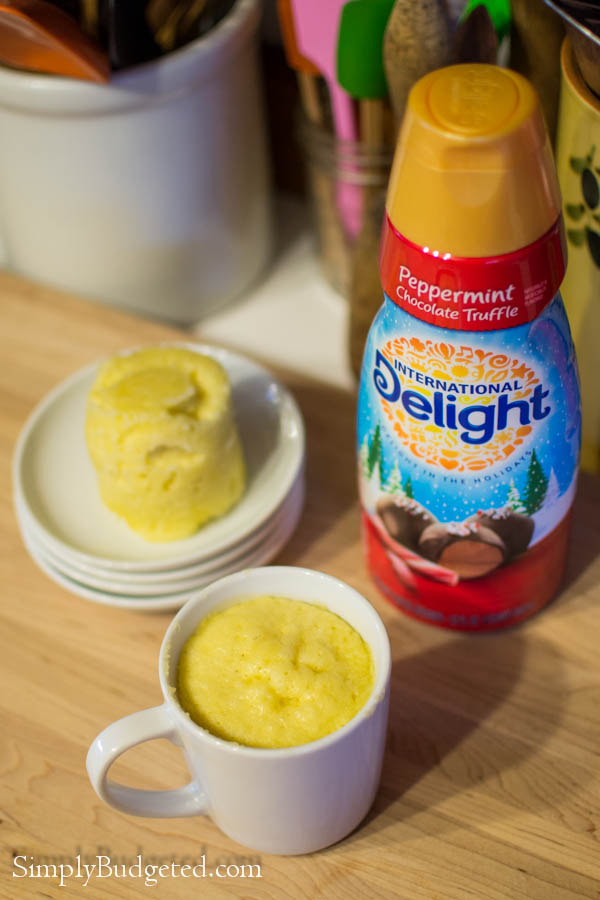 Then, I take 1/2 cup of International Delight Peppermint Chocolate Truffle, heat it in the microwave, and pour over 1 cup of semi-sweet chocolate chips. I just mix the heck out of it until smooth.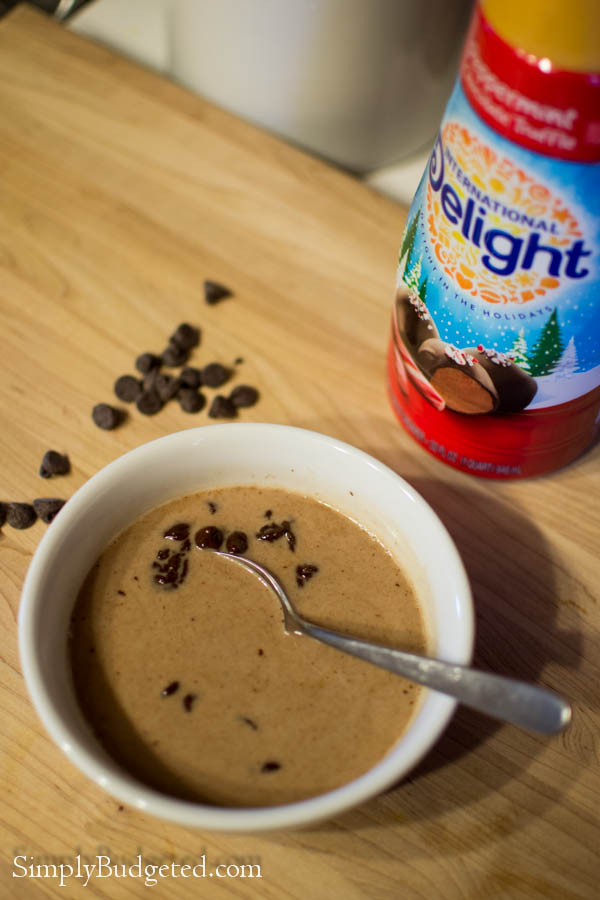 To plate, I pour the sauce over the cakes, top with some crushed peppermint candy, and serve with cups of coffee (International Delight creamer on the side, of course!). No joke, in 10-15 minutes, I had an elegant little dessert for my drop-in guests.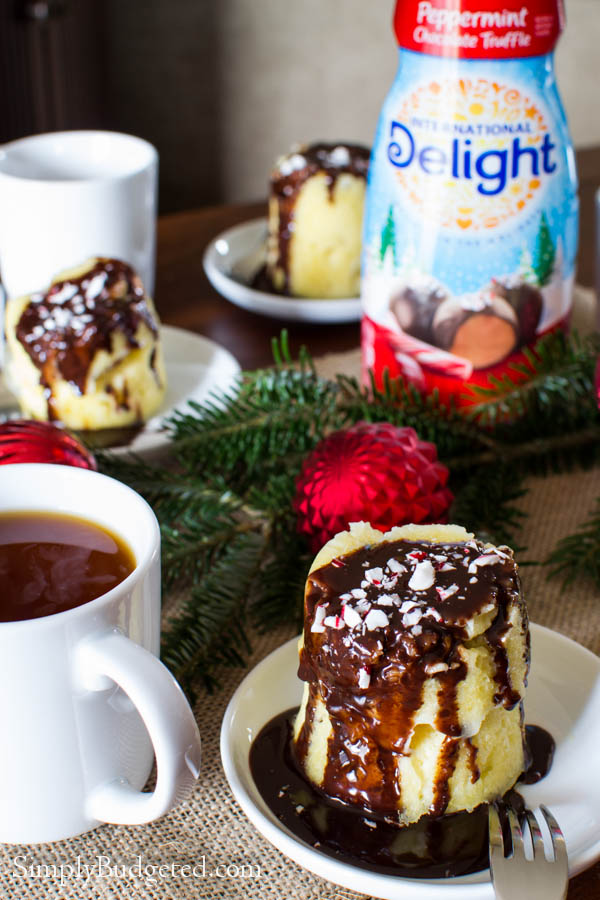 Peppermint Sponge Cakes with Peppermint Ganache
Ingredients
Sponge Cake
2/3 C, plus 1 Tbsp all-purpose flour
1/2 C white sugar
1/4 tsp baking powder
2 eggs
2/3 C International Delight Peppermint Chocolate Truffle creamer
2 Tbsp canola oil
dash of salt
Ganache
1 C semi-sweet chocolate chips
1/2 C International Delight Peppermint Chocolate Truffle creamer
1 candy cane, crushed (optional)
Directions
In a medium mixing bowl, combine all ingredients for sponge cake. Stir until just combined.
Spray 4 coffee mugs with non-stick cooking spray. Divide batter evenly between the 4 mugs.
Microwave 1 cake at a time for 1 minute, 15 seconds.
After cooking, place the mug upside down on a plate and shake until the cake releases. Allow to cool completely.
Meanwhile, pour the chocolate chips into a small mixing bowl.
Microwave 1/2 C International Delight creamer for 1 minute, 3o seconds. Pour over the chocolate chips and mix until smooth.
Pour sauce over the cooled cakes and top with crushed peppermint candy.
Enjoy!
For more ideas like this, make sure to follow International Delight on Twitter at @indelight and #IDelight
Do you have a special recipe for when guests stop by? Leave us a comment and share your story!
This is a sponsored conversation written by me on behalf of International Delight. The opinions and text are all mine.