What is Santa's Hideout?
Santa's Hideout makes holiday gifting easier for mom, takes the guess work out of holiday shopping, and helps her organize Christmas parties/get-togethers while maintaining the magic of the holidays for her family.
What are the perks to using Santa's Hideout this holiday season?
It is FREE! Register free at SantasHideout.com!
You can share your lists through the email or Social Media (Facebook, Twitter, etc.)
You can order straight from the list!
You get notified if something is purchased off a list via email
You can use it on your smart phone!
Back to registering … it is super simple! See …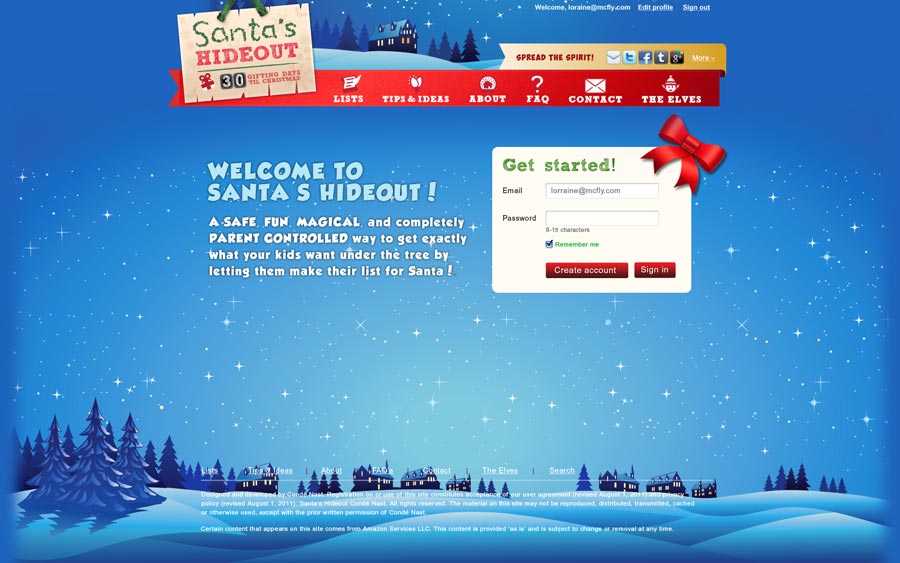 Making the lists is also simple. You can search for terms. In our house, we would search for "Barbie" and "truck". The lists are created per child like this …
Keep up with the features and happenings at Santa's Hideout by liking them on Facebook and following them on Twitter!
All that being said, I think I will just have to my own list at Santa's Hideout since I can find so much on there. Watch out Brian when I send it you on Facebook!;)