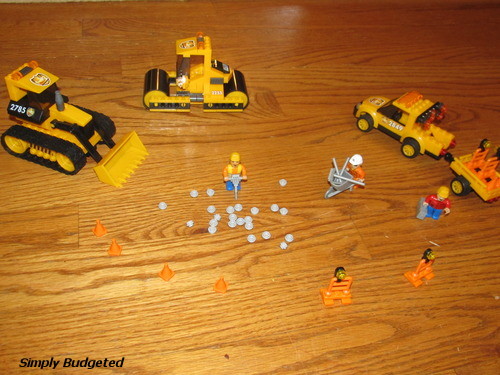 Description …
All missions are possible with the two construction vehicles of the Blok Squad Construction Unit Mission! Build the Construction 4×4 Truck and travel easily across off-road or paved streets with its large 4×4 wheels. Drive down to a construction zone with your Blok Squad Construction Worker and set up the 4×4 with its hazard lights blinking to warn drivers to slow down! Construct the multi-use Front Loader! With your Blok Squad Construction Worker at the wheel, use the Front Loader's huge shovel to lift massive rocks and clear out any area with ease!
Team up both Construction vehicles to square-off a construction zone and start digging your quarry!
Ideal for children ages 5 and up!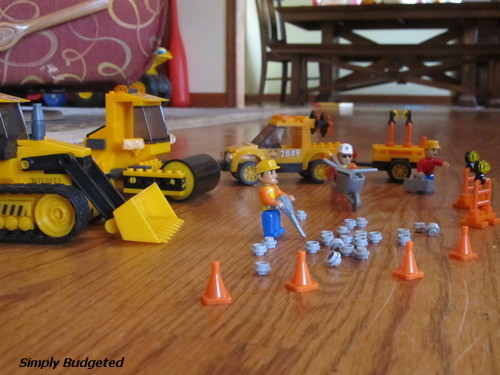 Features:
Buildable Construction Vehicle Mission combo of Construction 4×4 Truck and Front Loader with 218 pieces
Includes 2 Blok Squad Construction Workers
Collect them all and combine Blok Squad vehicles to build heavy-duty machines to complete any Construction mission!
Our Thoughts …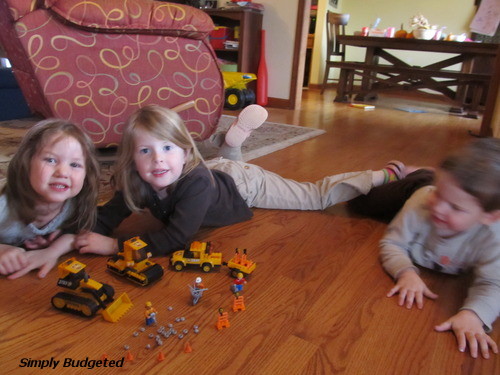 We thought Grace (who is 5) could manage this set but it was above her skill level for sure. Brian ended up building this and the kids ended up breaking it seemed. aye. Matthew loved it but I had to watch him every second because I was so worried he would eat it. In another 4 years I know our house will be over run with little mega bloks but for now, I am much happier with the larger block sets. So if you have older kids, this is a great product since it contains so much in the one kit. If your kids are the lower end of the age range, I would suggest waiting another year or so to buy these!