I volunteered to organize the Girl Scout Sunday event for our Service Unit. I found a responsive reading to use in the service but it was really long so I decided to shorten it and in the effort to shorten it, I replaced many of the Bible verse references with ones I thought were a better fit. I know this is late for this year but maybe another troop or Service Unit can use it another year.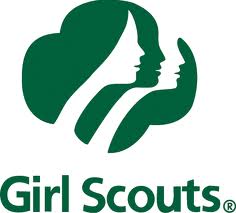 Responsive Reading of the Girl Scout Law
Ldr: Please join me in a responsive reading of the Girl Scout Law.
I will do my best to be honest and fair – Proverbs 16:8
All: Better a little with righteousness than much gain with injustice.
Ldr: Friendly and helpful – Deuteronomy 15:11
All: There will always be poor people in the land. Therefore I command you to be openhanded toward your fellow Israelites who are poor and needy in your land.
Ldr: Considerate and caring – Proverbs 16:24
All: Gracious words are a honeycomb, sweet to the soul and healing to the bones.
Ldr: Courageous and strong – Romans 15:1
All: We who are strong ought to bear with the failings of the weak and not to please ourselves.
Ldr: Responsible for what I say and do – Proverbs 10: 32
All: The lips of the righteous know what finds favor, but the mouth of the wicked only what is perverse.
Ldr: Respect myself and others – Matthew 7:12
All: So in everything, do to others what you would have them do to you, for this sums up the Law and the Prophets.
Ldr: Respect authority – Proverbs 28:7
All: A discerning son heeds instruction, but a companion of gluttons disgraces his father.
Ldr: Use resources wisely – 1 Corinthians 10:26
All: for, "The earth is the Lord's, and everything in it."
Ldr: Make the world a better place – Matthew 5:14
All: Jesus said "You are the light of the world."
Ldr: Be a sister to every Girl Scout – Romans 12:10
All: Be devoted to one another in love. Honor one another above yourselves.
Ldr: The principles of the Girl Scout Law can be seen in the Holy Bible as it continues to provide a guiding light for millions of girls throughout the world today.
Did your Girl Scout participate in a Girl Scout Sunday service? Leave us a comment and let us know!