I love seeing pictures of murals in kids rooms. Seriously love them. I for one have no art skills beyond a stencil though! I also worry about the kids hating it and then I would have to cry as I painted it over. Yes, I think about that before I take on projects.
I was so excited to hear about Murals Your Way since were trying to make Matthew's room a big boy room. We already had dots all over his room (and I am hoping those last a long time as I totally didn't think about that prior to Brian painting them on there!) Matthew's favorite thing right now is cars. Cars, trucks, anything with wheels. Yet I wonder how long he will love cars. I am sure it will be half of forever but still will it be just a few years? Well now I don't have to worry about that.
Here is the process that we had to hang the Cars – 1st to the Finish! Mural …
1) Clean the wall and then put a level mark on the wall.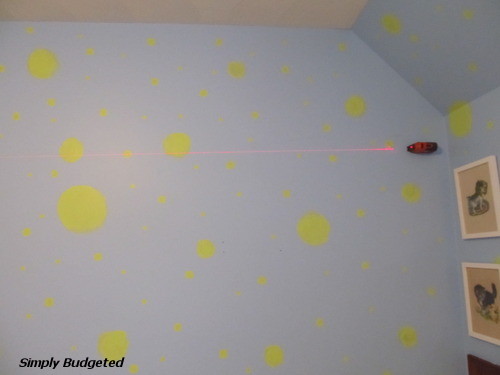 2) Peal the paper back and rub the top edge on the wall.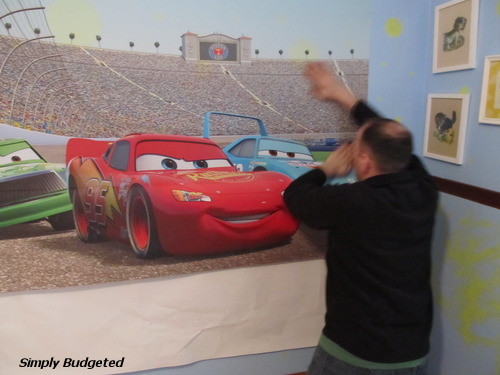 3) Keep pealing the paper back and rubbing the mural down. Work down the wall.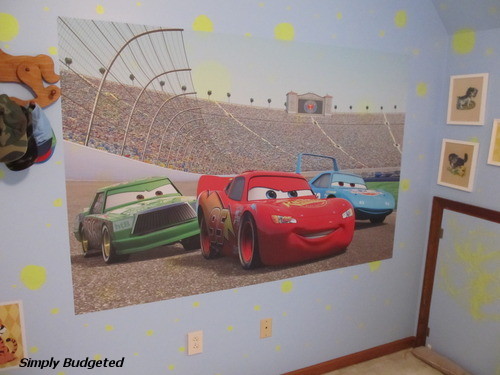 4) Put everything back in place.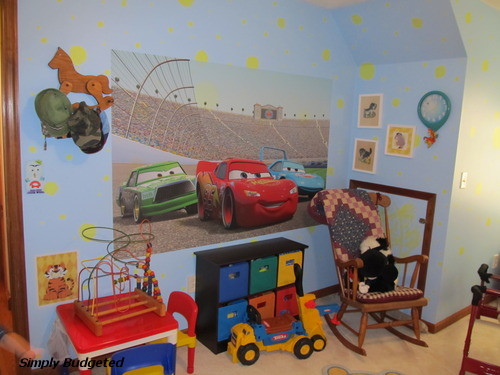 5) Watch a little boy light up and try to climb up to the top of the new mural in his room.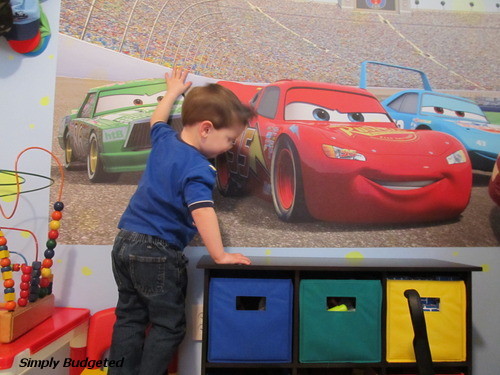 Seriously, the smile doesn't get better than this …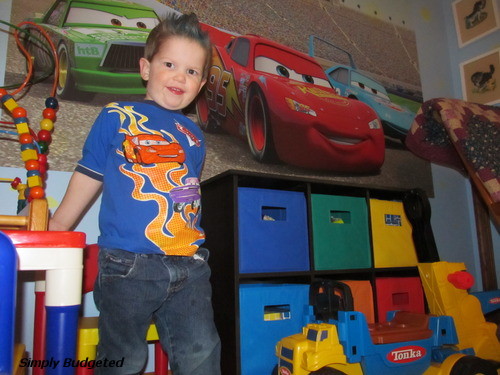 It was never easier to add an artistic element to a room. Now I am longing for one down in our new office area but I am having a hard time to deciding because there are so many choices that would fit down there!
Be sure to like Murals Your Way on Facebook and follow them on Twitter to keep up with their latest offerings and promotions!!
What would you want a mural of in your house? Leave me a comment and let me know!