The folks at Quilting treasures sent some of their new Dinosaur Train fabric in celebration of National Craft Month!
They put out four craft projects that include a bulletin board, lampshade, picture frames, and book covers.
I decided to work on the bulletin board for Matthew's big boy room update I am slowly working on! He loves dinosaurs (as much as he loves cars!) so I am combining cars and dinosaurs in his room as I update the decor!
Here are the supplies I needed for the bulletin board: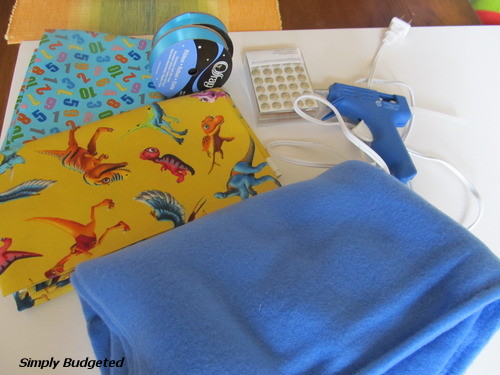 As a note, I didn't use the braid the directions stated to use, I just went with a flat ribbon.The directions on the project sheet were really simple to follow so don't worry about trying to figure out what to do. Oh and this project is no-sew … get out your glue gun and you are set!
Ta-da! Here is the finished bulletin board …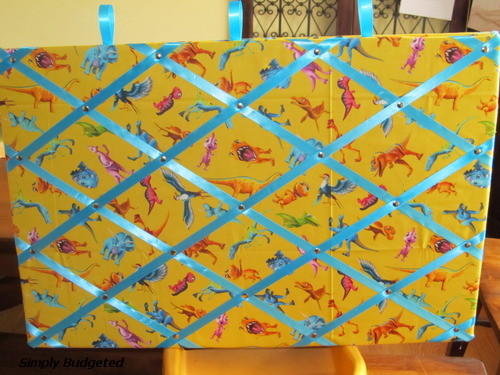 This project only took me about an hour and half (with a four year old "helper"). I was happy it was a short project I could sneak in on a Sunday afternoon when the house was a little quiet. Plus I could get the need to work on a craft out of my system for the week! Now I just need to get Brian to hang it up in Matthew's room!
NOTE: Fabric is not intended for children's sleepwear.
What would you make with this fabric? Leave me a comment and let me know!