We were recently sent the new collection of Bible bindings from Zondervan's to review. Simply put … they are beautiful.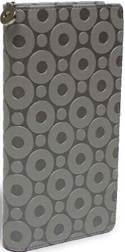 The Bible Clutch has become one of my favorite Bibles in our house. Little Dude sits with us in church so we end up carrying a lot into the service with us. I love that I can put this in my purse and not forget it in the pew or just give up and leave it in the van because I already have too much to carry. This cover has room for credit cards and such in it so you could even use it as a wallet if you wanted to keep it in your purse all of the time, how perfect is that?!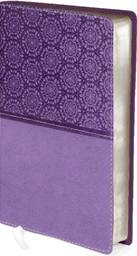 The DuoTone Thinline Bible is beautiful in its shades of purple. I love how soft the cover is and the print in this Bible is easy to read too. It is small in size and could fit in a large purse or bag easily. I really like its size compared to the "full size" Bible I have been using for years.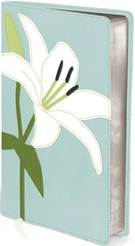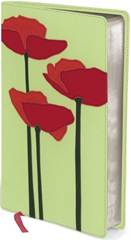 Now onto the Bloom Collection … there is the Red Poppy and White Lilies editions in this collection. These covers are also super soft and so beautiful. There is so much detail in the covers. The size of these compares nicely to the DuoTone Thinline Bible but the Red Poppies version is larger than the White Lilies version!
You really couldn't go wrong with any of these covers or sizes though! We are excited that Zondervan's has decided to giveaway TWO Bibles to our readers from the Bloom Collection!

a Rafflecopter giveaway