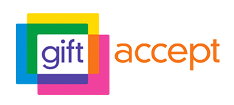 A brand new way to show you remember…even when the address is a distant memory.
Gift Accept is the safe, secure way to send gifts without having to keep track of contact information. No address? No problem. We make it simple to send the perfect gift to all those special people in your life, and we can even help you remember birthdays and special occasions.
Here's how it works: You want to send a gift to a friend, but you aren't sure of the address. Maybe they've moved; maybe you contacts list is a mess. Or maybe this person is someone you've just connected with and you don't want to ruin the surprise. Even if all you have is an email address or Facebook name, Gift Accept delivers. Just select your gift from hundreds of quality items such as flowers, chocolates, jewelry and gourmet gifts. Then we'll send a message to your friend to let them know you have sent them a gift, and they can confirm their delivery address with Gift Accept. Of course, your information as well as your recipient's always remains confidential. You can even sync your Facebook contacts and Gift Accept will help you remember special dates, as well as favorite colors, sizes and more. Try it today! Gift Accept is the simple, secure and unique solution for modern gift giving.
What did I order?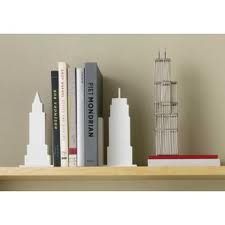 Skyline Bookends Set of 2 Product Details …
Iconic buildings plucked from New York's world-famous skyline create the design for these sturdy bookends for shelves, desks, or kitchen counter tops.  Made from formaldehyde-free and carbon compliant MDF and finished in durable epoxy, these classic icons will stand the test of time in classic fashion.
My Thoughts …
I was excited to see options at Gift Accept that went beyond flowers and candy! When I saw these bookends, I new that would be a great gift to send to Brian as he is always commenting on how we need more bookends. These are unique and fun and sturdy! The ordering process at Gift Accept is really easy in that you can pick your Facebook friends and have them enter their address. This is great for all of the friends I have on Facebook from past years but I no longer have their address in their my address book.
So if you are looking for a unique gift giving idea consider checking out Gift Accept and sending a great gift to a friend, a graduate, or even someone for Father's Day!
What are your favorite gifts to give? Where do you order them from? Leave us a comment and let us know!