We were provided with a Kia Optima Hybrid to review a few weeks ago. We were excited to do this review as we had the Hybrid version of the Kia Optima to review. Neither Brian or I had driven a hybrid before so we were excited to see what all of the talk was about.
Here is a few "Did you knows?" about the Kia Optima Hybrid …
It is a 2012 IIHS Top Safety Pick
It has a NHTSA 5-star Crash Rating
2012 Kiplinger's Personal Finance Best New Car Value
Optional features include Bluetooth Wireless Technology, Driver's Seat Memory, and Power Folding Outside Mirrors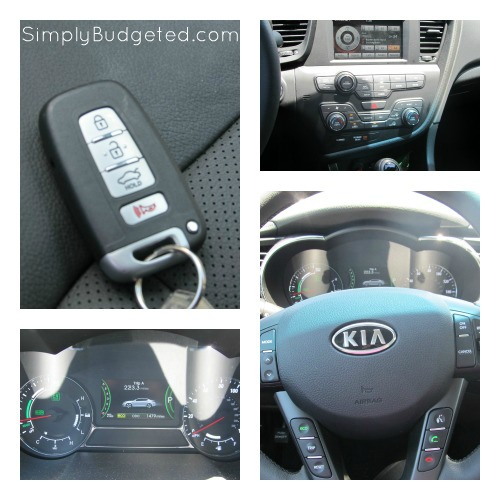 The Kia Optima Hybrid has the push button start which I am starting to like even it is a big change over putting in and turning a key! The space in the Kia Optima Hybrid was impressive. The back seat had air conditioning vents which the kids really loved. They also loved the sun roof over the back seat so they could see outside.
We loved the air conditioned front seats … who knew such a thing existed?! We also loved that the car told you the miles per gallon you were getting as drove. Brian did the best during a road to Maryland for a mud race. He found the car sat different than our cars but once he had the seat all adjusted he found the seat really comfortable. I loved that we could both seat settings that we could set in the memory function!
The kids called this car the pretty blue car … the color was really pretty! It is call Light Graphite … see?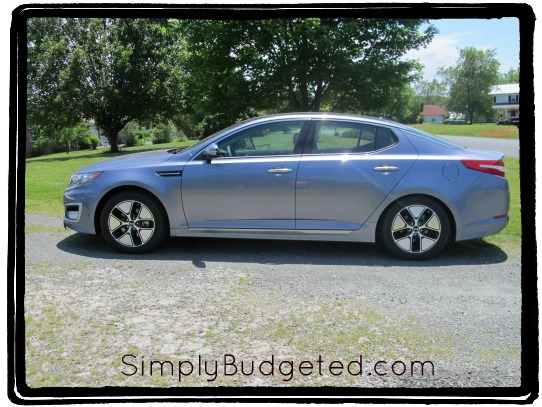 Here is a little video tour I did …
Overall, we really enjoyed our first hybrid experience. We found the Kia Optima Hybrid to be a smooth ride with a sleek look!