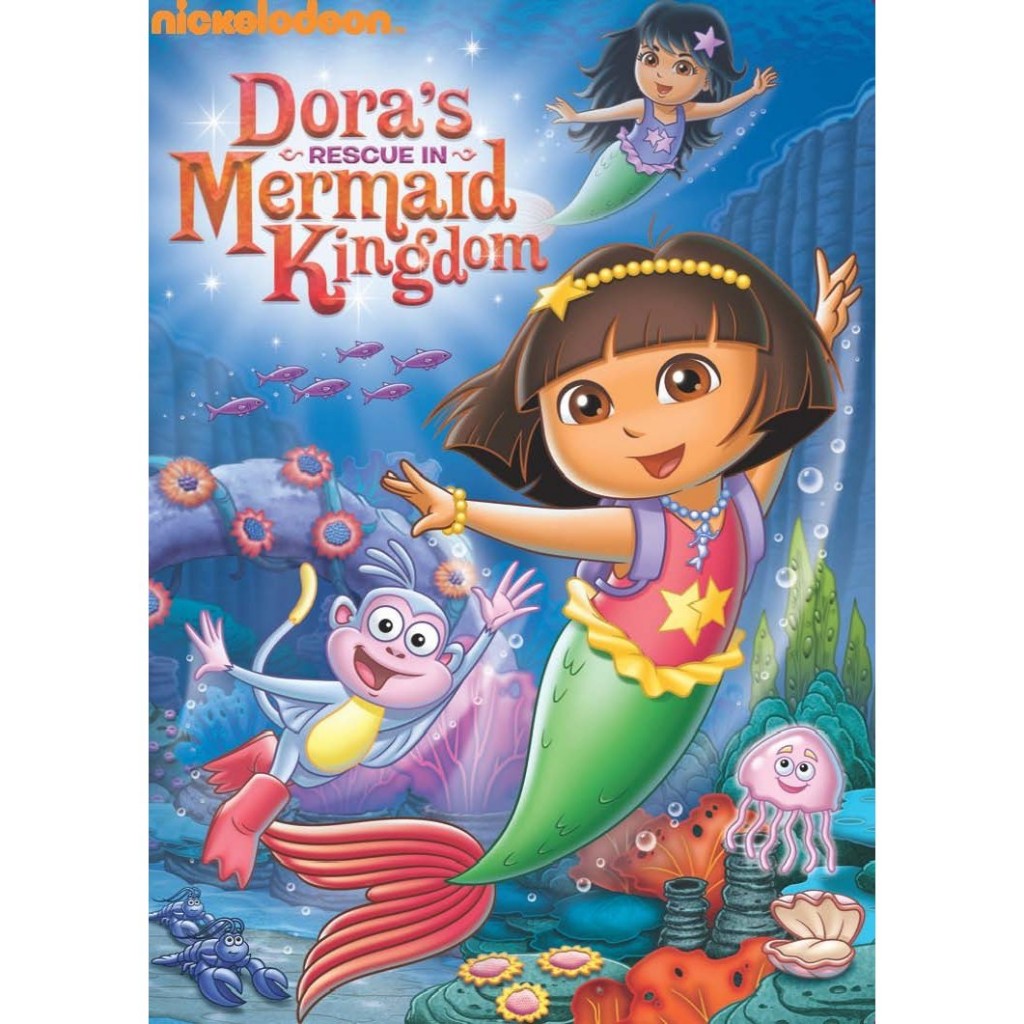 Details …
Join Dora as she returns to Mermaid Kingdom for an awesome undersea adventure! Plus rescue Benny from Coconut Island and journey through a moonlit storybook world.
Our Thoughts …
This DVD has three Dora episodes on it including: Dora's Rescue in Mermaid Kingdom, Benny the Castaway, and Dora's Moonlight Adventure. From what I can tell the kids love the episodes in this order. The girls love mermaids so all that you have to say is mermaids to get their attention! They also love Dora. The combination of Dora and mermaids was a given hit at our house. Benny being rescued from Coconut Island makes our little man happy as it reminds of him of other pirate shows he loves to watch. He generally loves Boots but Benny seems to be a new favorite for our little guy! The last episode has the moon in it. Our kids love the moon and are thrilled when it gets dark earlier (odd, I know) so they can see the moon. Seeing the moon on the TV isn't the same but the do love seeing the moon during Dora's adventure!
You can find this DVD at Amazon right now for a great price if you are looking for another great summer water fun DVD to add to your family's collection!
Do you have Dora fan's at your house that would love this DVD? Leave us a comment and let us know!