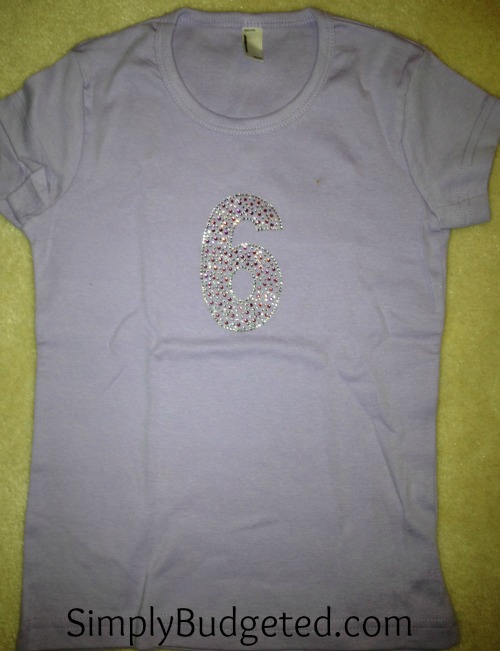 We had the opportunity to review a Just Jen Birthday Shirt. Knowing that Grace's birthday was coming up, I was really excited for this review. Last year, Grace's birthday was the first day of school. This year her birthday is the third day of school but still on a school day. When she saw the 6th birthday shirt come, she was really excited to get to wear it school on her birthday. I admit that I went ahead and picked out the shirt color and the rhinestone color, yes, you pick out the rhinestone color too! Considering that she loves the shirt, I think I did a pretty good job picking for her.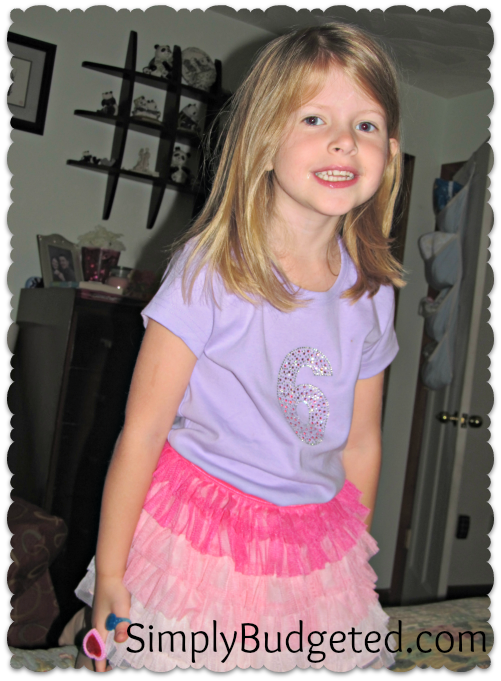 Since getting this shirt, I have thought of so many more ideas for shirts that I would love to get from Just Jen. I would love one that says "Miss Beth" for the first of the year Girl Scout meetings. I would also love one that has the blog URL on it to wear to different events. Plus Sophie has already asked if she gets a shirt for her birthday in December. I guess I can put that on her gift list! I think these shirts are a new favorite at our house!
We are really excited to giveaway one of Just Jen's shirts with a custom or existing design, excluding custom logos and hoodies to one of our readers! This giveaway is open to our US and Canadian readers! Good luck!
a Rafflecopter giveaway