A key purchase for often a large piece of furniture or equipment can be a big strain on your budget, but making the internet your first port of call, you can save you a fortune.
With online auction sites like eBay and/or Craigslist, you have access to thousands of items that match your needs but are often the more expensive or larger items, that are only available for 'pick-up only' which can be a major problem if you find your dream couch at an extremely affordable price but way too big to fit in the family car or even worse, if the seller lives in Boston and you live in Austin!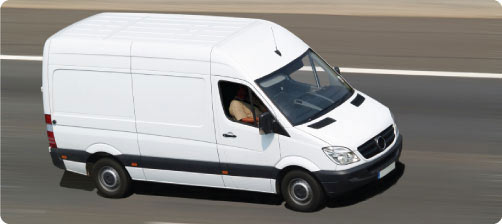 Before you had two options:
1. Pay for one of the 'big-boy' couriers to transport the item, which could end up being more expensive than the cost of the item itself
Or
2. Settle for something else that's closer to you, or go to a high street retailer and a pay a higher cost for the item
Luckily for bargain hunters there's now a third option….
Online shipping platforms such like uShip are helping regular people save large amounts of money on the cost of shipping a product regardless of size or distance. With their reserve auction format and load sharing options, couriers can bid for your shipment, meaning that the cost of
shipping for gets lower and lower, as the transporters try to underbid each other. It also offers lower prices because, instead of just transporting your item, the courier will transport many goods on the same route, passing the cost saving onto you.
For your added peace of mind, uShip use a feedback system, so that if you book through uShip, you can view feedback and reviews of the transport providers, meaning that you can make a safe and informed choice.
Using online auctions or classified sites in partnership with couriers on uShip looking at courier jobs can help you make vast savings, find good quality items and increase the number of items that you are able to consider. So now if your couch suddenly collapses or you need a new bed for
your children, you can choose a new one and have it delivered without breaking the bank!