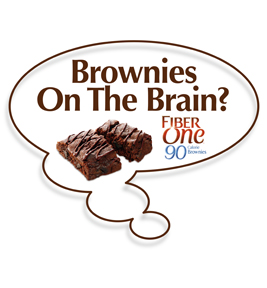 Details …
Combine your favorite dessert flavors: chocolate chip cookie AND brownie! When you've got brownies on the brain, but don't want to over-indulge, this moist and chewy chocolate chip cookie brownie is the perfectly portioned 90-calorie snack.

Each serving provides 20 percent of the Daily Value of fiber (5g)*
Delicious Chocolate Chip Cookie flavor features semisweet chocolate chips in a cookie-batter brownie topped with a dark chocolaty flavored drizzle

*3g of total fat per brownie.
Our Thoughts …
We are big fans of Fiber One Brownies. For one, they save me from making a pan of brownies and eating them all. Plus they are way healthier than the brownies I manage to whip up in our kitchen. The individual packaging is great to pack these in lunches and for on the go snacks. I love that kids and I can have the same snack and I am not trying to determine a snack for everyone. Do you love Fiber One Brownies at your house?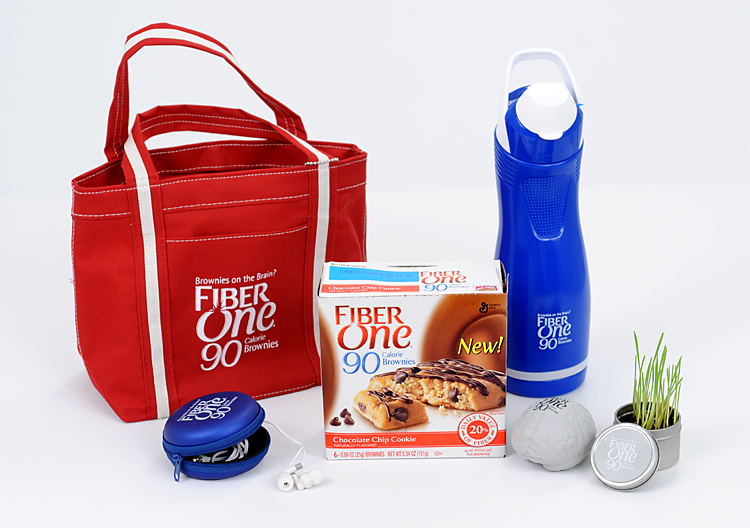 We were sent a Fiber One gift pack that included …
1 box of Fiber One® 90 Calorie Brownies, Chocolate Chip Cookie flavor
Survival kit including:

Brain Stress Ball: To help relieve stress from a busy day
Water Bottle: it's important to drink enough water during the day to stay refreshed
Ear Tube Buds: Listening to music (especially classical) can help you focus and spark creativity
Office Turf: Nature is a source of relaxation. Bringing a little bit of the outdoors inside can help you feel rejuvenated and calm
Mini tote bag: Can carry all the items for the "survival kit." This bag can also be used as a lunch bag or to carry wholesome snacks like Fiber One® 90 Calorie Brownies
We are excited to giveaway the same gift pack to one of our readers!!
a Rafflecopter giveaway
Good Luck and take a minute to Like
Fiber One on Facebook
!