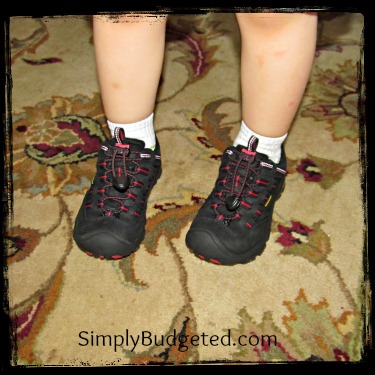 Details …
ALAMOSA WP – $65

Waterproof lightweight trail shoe ready for anything.

Waterproof leather and mesh upper
Waterproof breathable membrane
Secure fit lace capture system
Sizes youth 1-6 toddler 8-13
 Our Thoughts …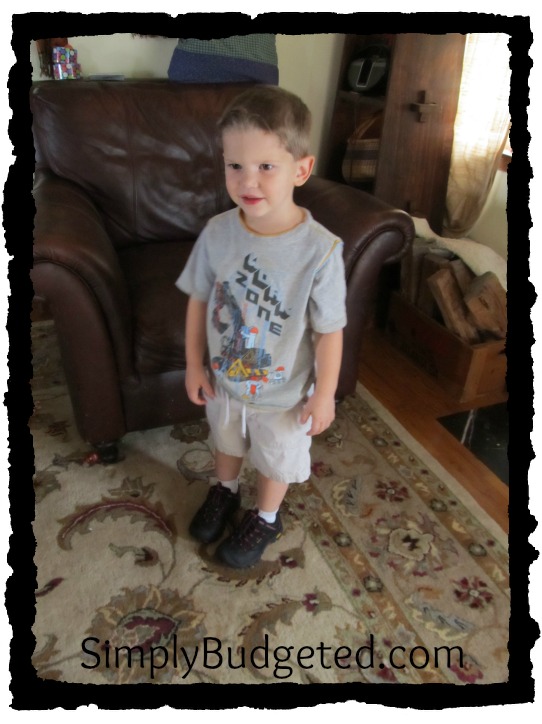 We have had the opportunity to review the KEEN Alamosa WP in size 11 for our Little Guy with big feet! When we said he has big feet, the reply was "big feet = a big heart!" I was in love right there. Matthew is only three years old and is only one shoe size behind his big sisters who right now wear the same shoe size even though they are 15.5 months apart in age.
If I were to say that Matthew is rough on his shoes that would be an understatement. We have been able to pass shoes down from Grace to Sophie up until now because Grace doesn't even start to wear shoes out. By the time Sophie get through them, they are generally pretty worn down but that has seemed reasonable. Matthew can wear out a pair of shoes in two months. I still remember the first time he did this to pair of sneakers and I was actually able to remember when I bought them two short months ago. I was in awe. Little boys are HARD on their shoes.
The KEEN Alamosa WP shoes are great for rough and tumble little boys! They are rugged and durable but they aren't lead bricks on his feet. For the size of the shoes, I was surprised at how light they were in my hands. The drawstring style tie is great for Little Dude since he isn't at the age of tying his own shoes yet. He starts preschool today and these shoes were set out with his clothes this morning so he can off to school in sturdy shoes that will not only keep his feet safe on the playground but will give him comfort as he on the go today! Even if he is my rough and tumble little boy, I think it will take him awhile to wear out these quality constructed shoes which is something that our budget really loves!
If you have a little dude headed to school this year, we would recommend the KEEN Alamosa WP shoes as a great buy! You can Follow KEEN on Twitter and Like KEEN on Facebook to keep up with their latest styles and promotions!
Do your kids wear out shoes crazy fast? Have you tried KEEN shoes for your kids? Leave us a comment and let us know!