Did you know that September 8th was "National Clean Out Your Garage Day"? Yeah, we missed it here too but don't fret there's still time to get down and dirty on cleaning your garage before winter hits! The "National Clean Out Your Garage Day" campaign focuses on teaching people how to perfect their parking zones by providing tips for organizing and preventing garage accidents.
Here are some interesting did you know facts from a recent home safety survey conducted by Lehigh …
nearly four in 10 (39 percent) of the survey responders have tripped over an item in their garage
more than a quarter (27 percent) of the survey responders have hit an object when opening a vehicle door
22 percent of the survey responders have accidentally hit something when parking
I admit that we don't park in garage and our garage has two phases … really nicely organized and a complete disaster. I just went through this week and got is closer to the nicely organized side of existence. It is nice to be able to walk out the freezer again and not step on something but I still face this in our garage …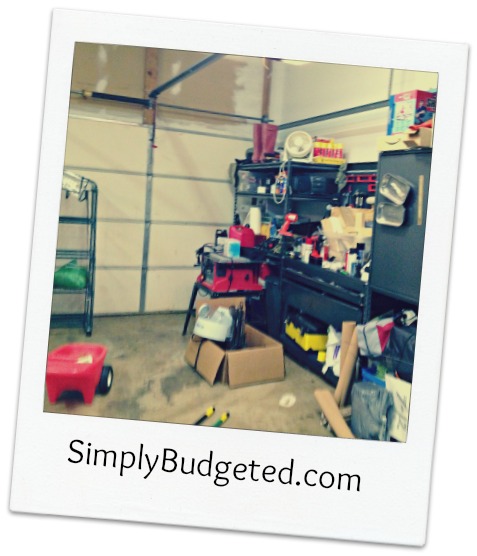 We need to break out the Garage Organization Kit soon and get the garage in order before winter hits!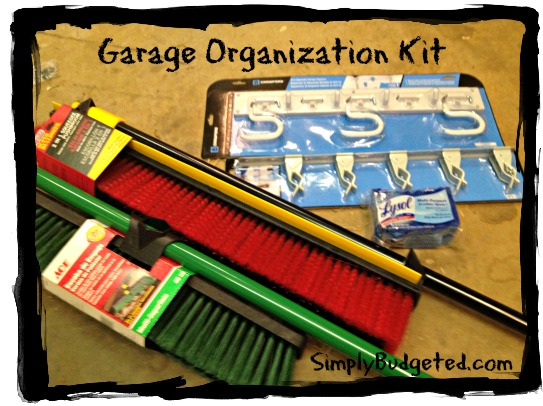 We were sent a Garage Organization Kit filled with the following items courtesy of Crawford, Ace Hardware and Quickie: (ARV $83.16)
Crawford 16" Adjustable Storage Organizer: Designed for use anywhere in your home, garage, workshop, tool shed or basement, this system is great for hanging brooms, rakes and other lawn supplies.
Crawford Sliding Spring Grip Organizer: Grips slide into position anywhere along the bar for maximum use. Guaranteed to never lose tension, the grips can hold hardware, garden tools, shovels and more.
Quickie 2-in-1 Squeegee Pushbroom: This 2-in-1 pushbroom is designed for both indoor and outdoor use. Effortlessly sweep away dirt and debris or use the built-in professional-grade squeegee to push away excess water.
ACE Multi-surface Pushbroom: This durable pushbroom is perfect for sweeping heavy debris, including caked-on dirt, gravel and construction materials.
Lysol Sponges: Super absorbent and safe on most surfaces, these sponges can help tackle any tough mess.
Could you use you use a kit like this to clean out your garage? Well we are excited to offer the same Garage Organization Kit courtesy of Crawford, Ace Hardware and Quickie to one of our readers in a giveaway! Good luck!