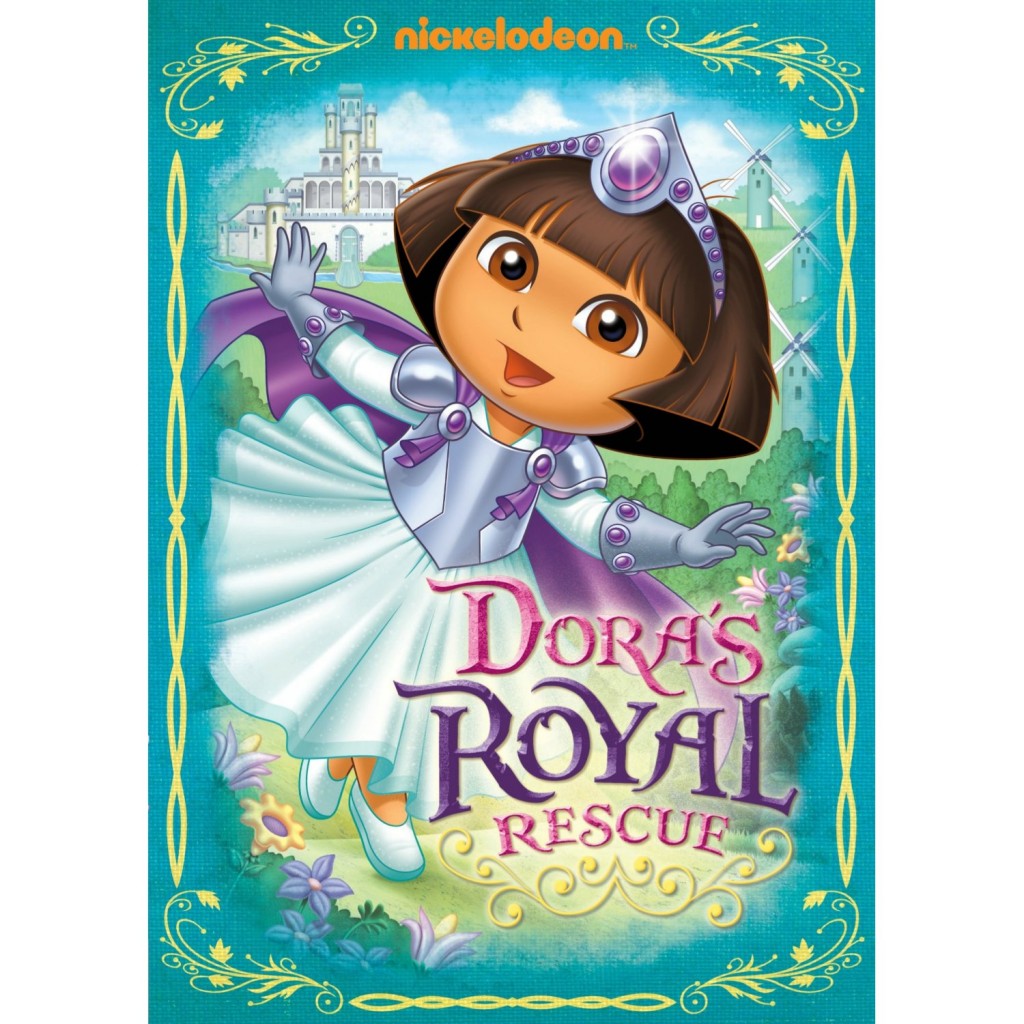 Details …
 The DVD includes a double-length, never-before-aired episode, "Dora's Royal Rescue," which features the voices of Andy Garcia as Don Quixote and Placido Domingo as Malambruno.  Also included, is the new-to-DVD episode, "Dora's Knighthood Adventure," which features the voice of Garcia as Don Quixote.  In addition, for a limited time only, kids can enjoy a free Dora coloring and activity book.
Our Thoughts …
The girls LOVED the coloring book that came with this DVD. Princess items are a hit here at our house so combing Dora with the princess idea is a great sucess here. I love that this a long DVD (an hour). A true testament to how well this is liked is that is has been and out of the van several times over the past few weeks.
This DVD would make a great Christmas present and can be found on Amazon for a great price!
Do you have little girl that loves Dora and princesses at your house? Leave me a comment and let me know!