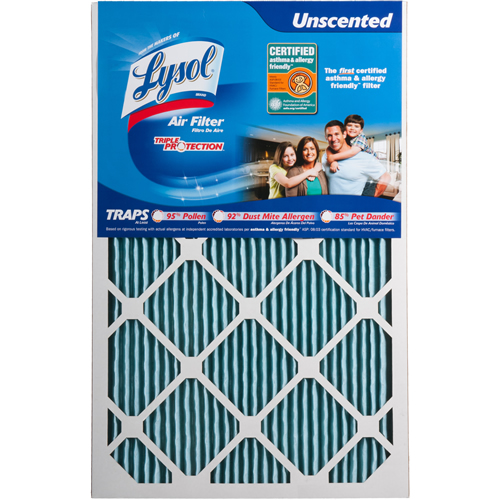 Details …
Asthma and/or allergy sufferers can be confident that the filters have been tested to the most stringent standards known. For those who do not
suffer from asthma or allergies, they can enjoy the benefits of cleaner indoor air.

Sometimes filters (especially in moist environments) become food sources for mold, mildew etc. While poly medias (built with non-woven fibers) are not prone to allow for biological growth, the anti-microbial added gives you an additional protection against biologic growth on the filter.

Chemical antimicrobials are made with pesticides. Our natural antimicrobial treatment is human safe and will continue to be effective even after the filter is taken out of service.

The frame reduces air/dust bypass and will not buckle as it loads. Scents usually cause asthma and allergy sufferers problems which can trigger reactions/symptoms. Some consumers do not want their homes to smell like Lysol sprays.
Our Thoughts …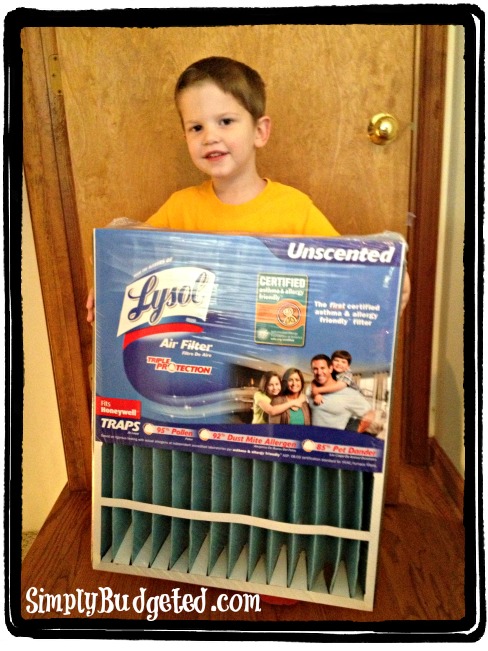 I have suffered from allergies since I was a child. It is just part of life for me. Part of life for me is also the pets that I am allergic to yet we still own. Yes, I know we could not have them but the few years I didn't have a pet in my life, it seemed like something was really missing! Anyway, part of dealing with allergies is knowing what products help control the allergens you encounter. My biggest allergy isn't even the pets. The biggest allergy I deal with every day is dust. Do you know how much dust in the air? It is amazing to see the sun shine into the house and see the little partials floating around the air.
Two years ago we bought a new furnace and heat pump for our house. The old one was on the last leg it had … well it probably didn't even have a full leg left at that point! Anyway, we made sure to get a good filter and not a cheap $5 filter. We didn't realize that the new furnace had a lesson common filter size when we agreed to that model. We were limited into what would fit in the closet the furnace is in though so that wasn't what we were thinking about. Since then we have been buying filters off Amazon as the HVAC company told us it was cheaper for us to by them online than in a store.
We were thrilled to learn then that the new Lysol Air Filters come in the size we need! The price of the Lysol Air Filters is a great price for an asthma & allergy friendly filter too. I have found that if an air filter meets the allergy and asthma standards that is double the cost of a good filter. Sometimes on a budget double the cost can be hard to swallow. We are really excited to learn all of those details I shared above about this new product by Lysol, a name we already trust! I can't wait until the size we use is available to order online so I can be ready to replace the one we were sent as part of this review in three months!
You can buy these filters at BuyFilters.com or 250 Menards stores in 10 Midwest states! They are on sale right now at BuyFilters.com for less than the suggested retail price of $15.99!
Do you buy asthma & allergy friendly filters or cheap filters? Leave us a comment and let us know why you pick one over the other!