I do have a few routines that have kept hold even with three kids and a schedule that gets busier every day. One of them is pulling out the ads of my favorite stores from the Sunday newspaper. The Walgreens ad is one of the four or five ads I pull out to go through and find all of the great sales. I have noticed in the last few ads the promotions for their new loyalty card, Balance Rewards. #BalanceRewards #Cbias But I haven't had an opportunity to sign up yet. Here is last week's ad sitting on my bed as I read through it finally on Saturday night.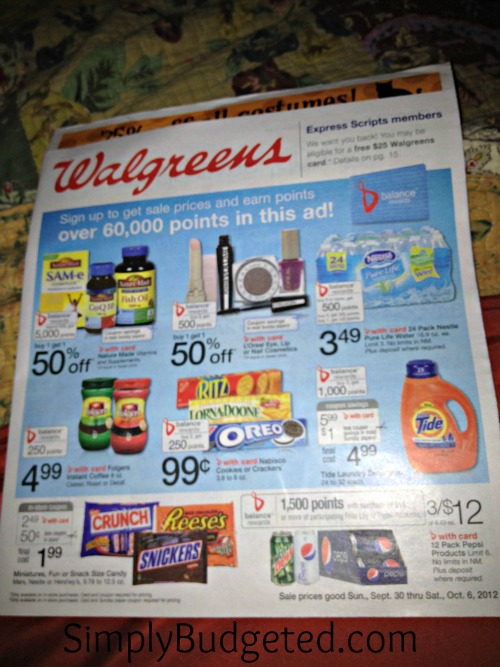 I saw a few great sales in the add such as the NyQuil where you got 4,000 points for buying three products.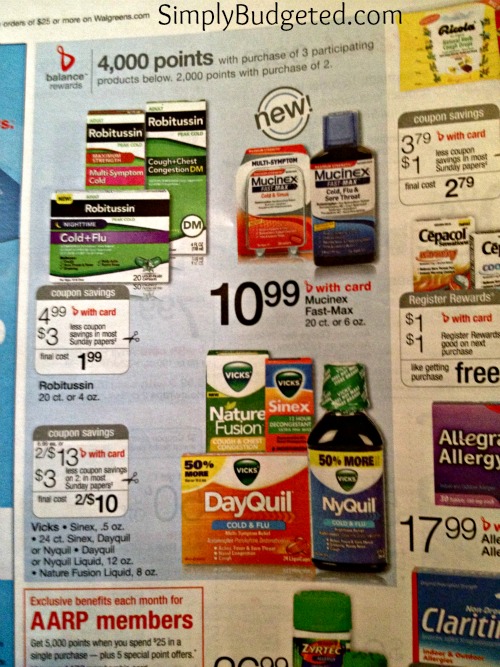 Then I saw this promotion for a product I hadn't tried but I have been needing a new moisturizer so why not try one on a great sale?!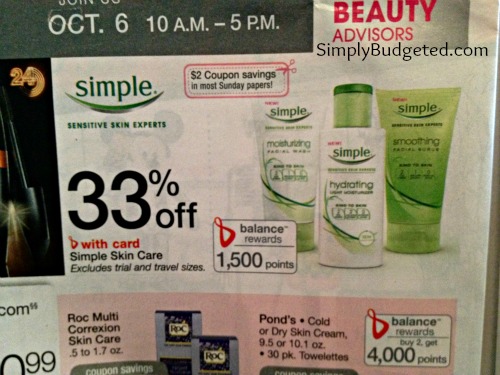 As I sat there reading the ad that Saturday evening, I decided to finally download the app. You can find it in the AppStore by searching for "walgreens". Have you signed up for the Walgreens Balance Rewards program yet? The best part is that the app is FREE!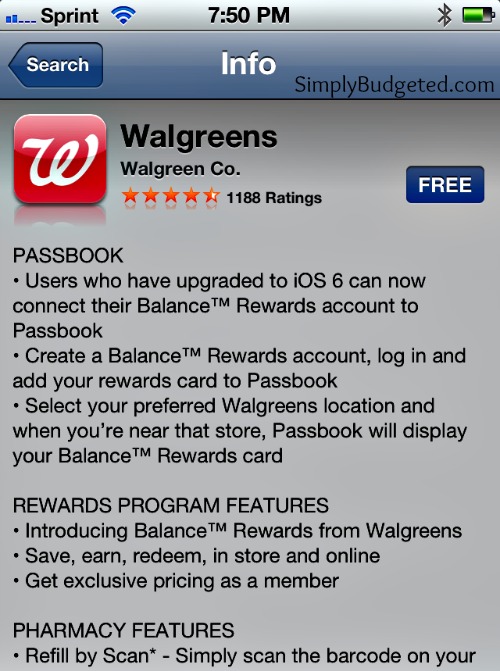 So I signed up using my Walgreens account. I had a Walgreens account already because I love their picture processing. You know they have great service when you mess up your online order and they call to ask you about it. I would say I don't know that from experience but to be honest, I do know that from experience and was so grateful to that employee! Sign up was simple using my Walgreens account!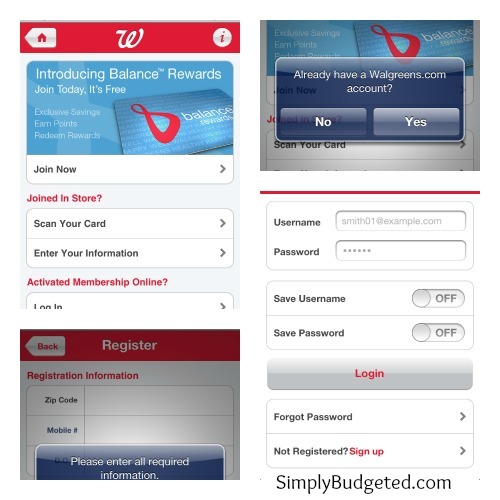 As I started to explore the app, I realized I could shop from the app. Shopping from the computer is something I do often. Shopping from phone is not something I do often though. I didn't feel like driving 20 minutes to Walgreens though … especially since I just put a sick six year old to bed. Having a sick kid did confirm that we are in cold and flu season though so I knew I need to build up my stash of medications! I was game for some on the phone shopping. I was able to search for products by typing the names such as "nyquil". I was also able to see where I would earn Balance Rewards points with a purchase like on this screen.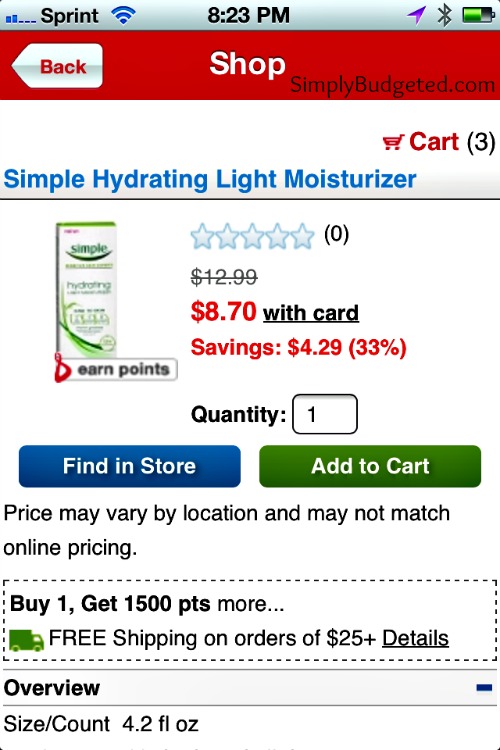 One way I am easily convinced to shop online is free shipping and if I spent $25 then I qualified for free shipping. My total was just over that which made me excited to get these items without leaving my house!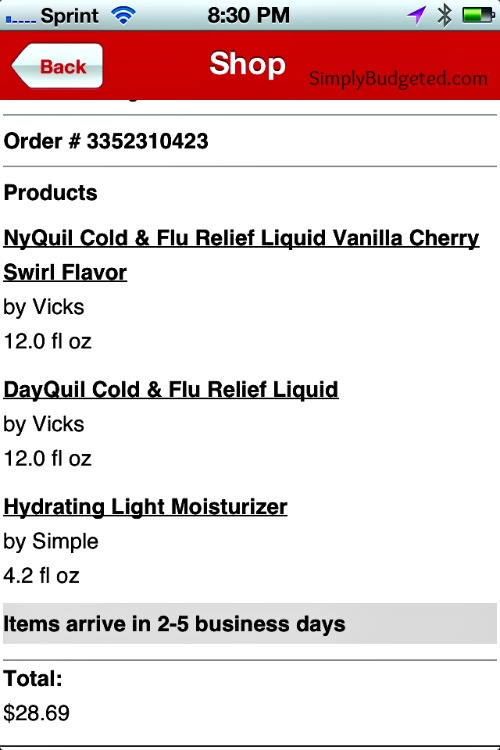 That screen doesn't show it but I earned 5,500 Balance Rewards points with this shopping trip on my phone! 5,000 points = $5 so once my order arrives I will have the points credited to my account. I am excited to save up my points this month so I can purchase Halloween candy for the trick or treaters at our house and for the event at our church. What would you spend your October points on?
Check out my complete Balance Rewards enrollment process and shopping trip in my Google + Album! Keep up with the latest Balance Rewards offers and promotions by liking Walgreens on Facebook and following them on Twitter!
NOTE: I am a member of the Collective Bias™ Social Fabric® Community.  This shop has been compensated as part of a social shopper insights study for Collective Bias™ and Walgreens  #CBias #SocialFabric