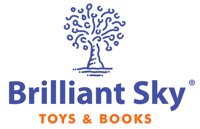 About …
The first Brilliant Sky Toys & Books® was founded in 2002 in Lansing, Michigan with the singular goal of being the finest upscale specialty toy store in America.

Based on the belief that the right playthings give children a gateway to physical, emotional and cognitive development Brilliant Sky Toys & Books provides the highest quality products in an atmosphere that is both active and interactive. Its unique aesthetic approach is vibrant yet warm, exciting yet comforting and exploratory yet safe. From rich colors and woods to low sight-lines and custom fixtures the Brilliant Sky sensory experience is unlike any other.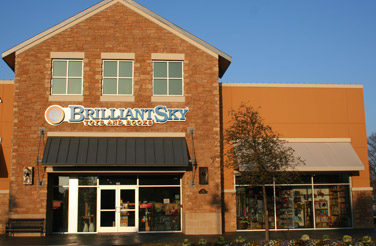 Brilliant Sky Toys & Books has several locations around the US but don't fret if there isn't a store near you, you can order online. I was really excited to browse the online store and find some favorites like Sophie the Giraffe, Twlight Turtle, and Bananagrams! We found Bananagrams through Grace's class and it is a family favorite game now. I love that other games like this are offered at Brilliant Sky for when I am looking for new gift ideas for the kids. Plus finding new products like the Boogie Board is always a fun result of online browsing!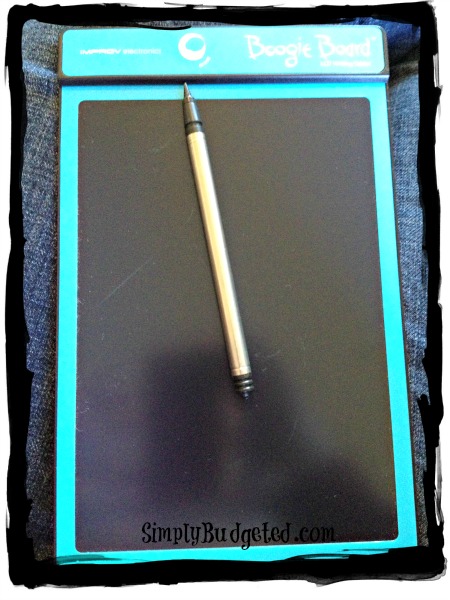 Details …
The Boogie Board is a paperless drawing tool that is great for traveling, doodling, games, lists, memos, diagrams- practically anything! Comes with a stylus, but can also work with the touch of a finger. It's pressure sensitive to create different thicknesses- just like a paper and pen. Erase with the touch of a button and bring it anywhere for countless hours of fun. The sealed 3V watch battery never needs replacing. Measures 8.8 X 5.6 X 1/8" Price: $39.99
We have found the Boogie Board to be a great for making list. Do you know how many small sheets of papers I throw away with lists on them? Good-bye small sheets of paper!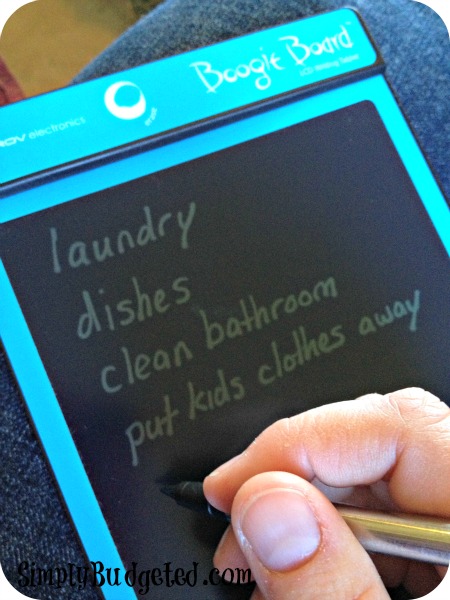 I also tried using it for Grace's word work (spelling practice) that we do several times a week. I wouldn't trust her with this on her own yet (she is only 6) but she did like using it for her word work!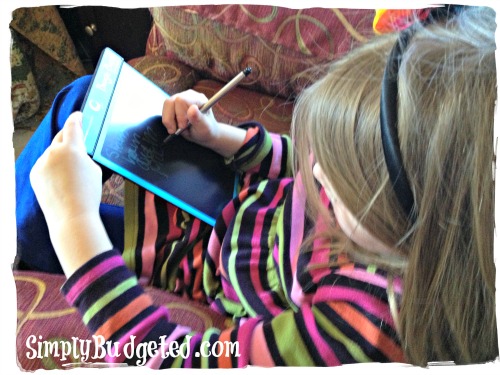 One concern with the Boogie Board is that there is no where to keep the stylus. I worry about it being lost and really wish there was a case or hook to put the stylus in for safe keeping!
Head over and check out the great selection of toys at Brilliant Sky Toys! Would you pick the Boogie Board or a different toy this holiday season? Leave us a comment and let us know!