We have know for awhile that we need computer security software for our desktop. That computer sits almost exactly as it did when we pulled it out of the box. The expired Norton Anti-virus Software screen greats us every time that we turn the computer as a reminder.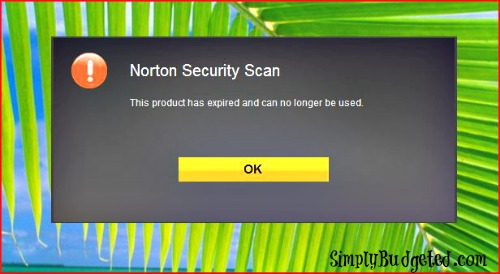 I have used Norton software since college which was forever and a day ago so I have grown to trust their brand and their ability to protect all of the computers I have had since then. I also admit that I have a bit of obsession with Amazon and my Amazon Prime membership. With three young kids, Amazon helps make my life easy. I also admit that I almost always check the price of something before I buy it with the price checker app on my phone. A simple scan of the bar code at the store and I am able to find out the Amazon price. I say all of that because it helps explained why I went straight to Amazon to hunt for security software instead of a big box store website!
I had no idea there were so many options of security software available for keeping your computer safe!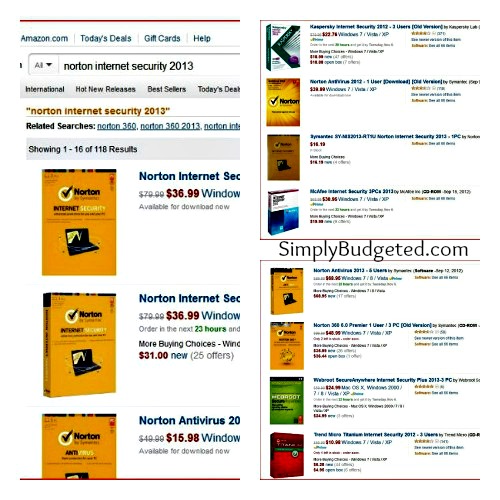 I did decide to go with my initial thought of purchasing a Norton product and purchased Norton Internet Security 2013.  After much debate, I decided to go with the one user, three computer option so we could protect all of our computer and get rid of the excuses of not having security software on them. I also took the plunge and did the download version instead of ordering the disk. I love having disks on hand to reload software if needed but I admit that I have a pile of CDs for software that is very out of date because I don't go through that box to clean it. Maybe the online storage of license keys is the wave of the future and I should get on that wave now instead of later!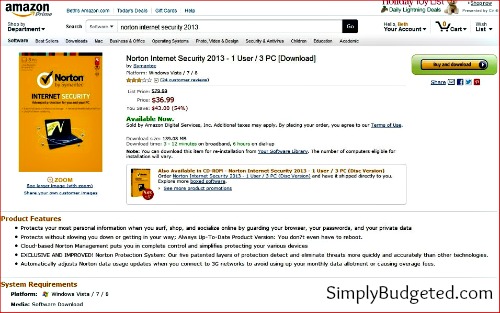 The download of the software was really fast on our DSL modem connection and the install was also only a few minutes! I considered both of those tasks to be a great time saver for a busy mom.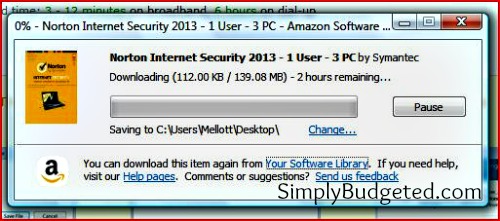 My favorite part, well besides being able to do this while the three kids were fast asleep in their rooms, was this screen: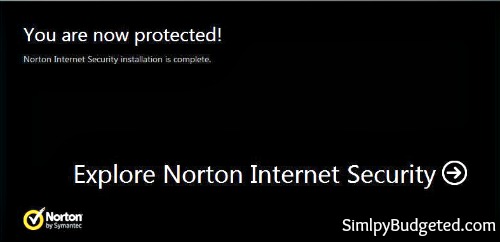 Check out my full shopping experience in my Google + Album!
A quick up not captured in my shop is that the first scan showed no issues on that computer! YAY! Plus we now know for sure that computer is now protected! Now I need to install my other two computers. Do you have updated Internet Security software on your computer? Leave us a comment and let us know!
Note: I am a member of the Collective Bias™ Social Fabric® Community. This shop has been compensated as part of a social shopper insights study for Collective Bias™ #CBias #SocialFabric