We are excited to welcome a neighbor back with our welcome home project! They moved away over a year ago and as life would have it, they are back! Maybe it was a blessing they didn't sell their home after all. To let them know how excited we are to have them back, we made them a banner … OK, it took two tries but we made a banner to welcome them back.
This was the start of version one which became scribble mania … but look they were ALL working together!!!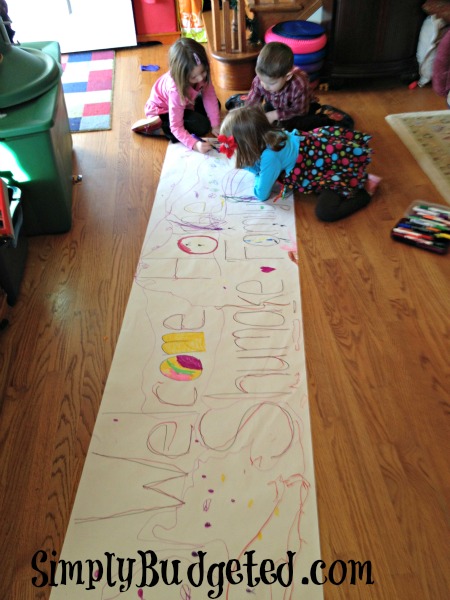 This is version two that we hung after some effort and I was certain wouldn't last due to the wind that day …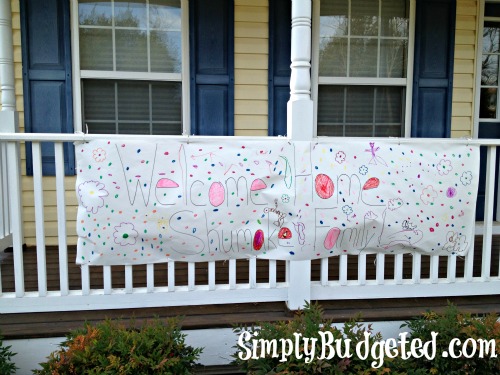 It did hold up until they made it home and actually I don't know if it has been taken down yet. LOL
What would you do for your neighbors that moved back? As I find time to bake something, it will end up their door too but we thought this was a good start. Leave me your neighborly giving ideas as a comment!