My Daisy troop was very excited to participate in the local Christmas parade. I had the idea of dressing up as presents. My idea that was deemed creative by everyone else was just a washed up idea from when I was a little Girl Scout years ago. I still remember being a present in many parades. To be honest, I don't ever remember being anything other than a present. hmmm. Maybe I wasn't!
The Service Unit (I refuse to use the new term community until they make me!) decided to go a favorite Christmas idea theme and not just presents. So there were some other little costumes too but 14 of my Daisy girls came to be in the parade and the 14 cutest presents around!
Here are my girls …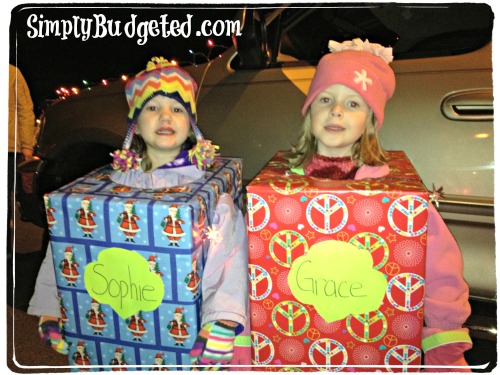 I had one of the other moms snap a picture of me with the girls so I could text it to Brian who was at the Mixed Conference. I figured I needed to join in on the torture …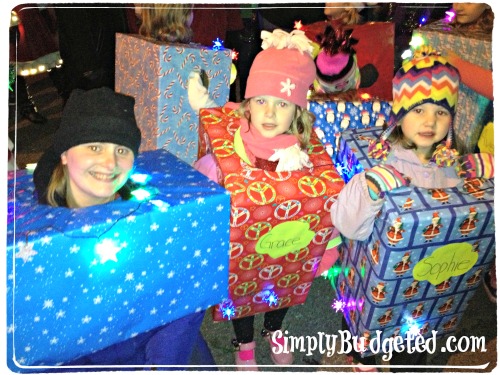 These boxes are so going in the crawl space with the hopes they still fit the girls next year. I don't want to have to do all of the cutting cardboard again. Brian would have died if he had been around watching me use that x-acto blade. OK. No he wouldn't have died but he would have banned me from using it and taken over. Thankfully I did not cut off any fingers with this project!
We do need ideas on how to get the girls to walk better in the parade. It was more of a blob than a nice group walking … not sure how to fix that. I don't remember that problem walking in parades growing. Maybe my memory is fading ubber fast though!
What is your favorite Christmas parade costume? Have an idea on how to get a group to walk together?