Details …
Every week, the editors at The High Calling send out a newsletter pointing more than 20,000 subscribers to the most encouraging faith and work content on our site, in our community, and on the web.
Each week, The High Calling promotes the newsletter on Facebook with a shareable poster style image that contains a nugget of encouragement. Here is a beautiful example …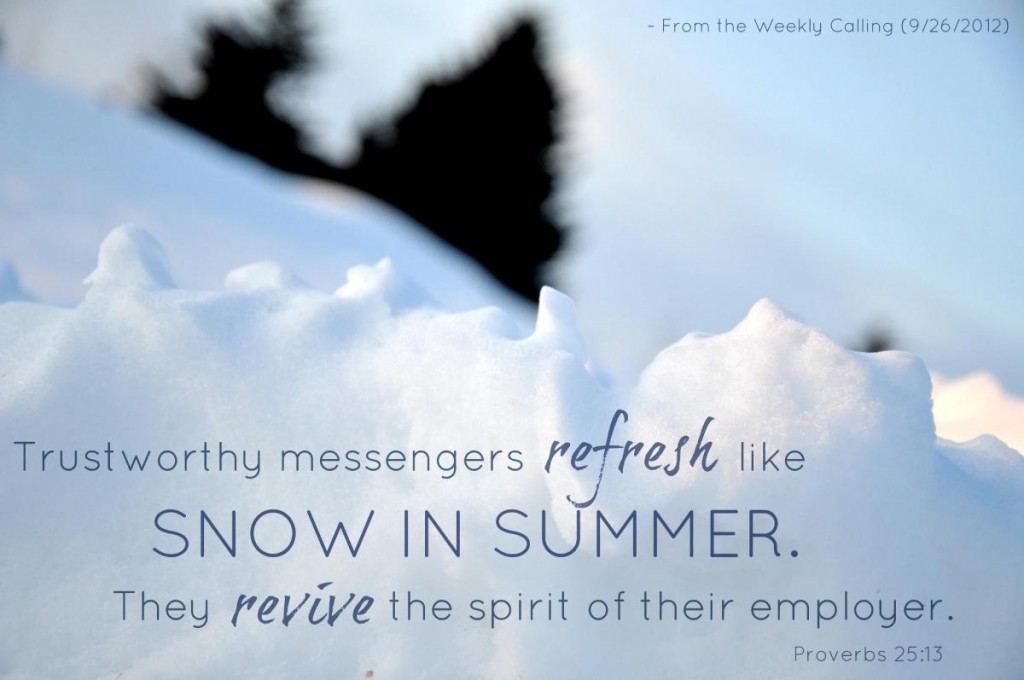 Our Thoughts …
With all of the junk that we get daily in our email, an inspiring and uplifting email is needed sometimes. It is wonderful to have that available with the weekly emails through The High Calling. I love how the stories relate directly to your life with topics around work and family. I don't need to search for topics that may fit where I am right now … they are just there for me! Plus I might not have time to read a book right now but I can check our a short article on a topic that will make me think about my application of my faith in my daily life.
The October 24, 2012 weekly newsletter had a topic of Lending a Hand at Work. How many of us think about being the one that gives help instead of just asking for help? Do we remember to give thanks to those that we do help us when we are on the receiving end of help? The challenge in this article to be the helper is very appropriate at this time of the year as we look to share and give what we have and in some cases it may be as simple as knowledge we have or an extra set of hands to make a task come to completion faster.
Want to receive these emails yourself? Sign up here.
What inspiring messages do you like to see your email inbox? Leave me a comment and let me know!