We thankfully don't need a lot of prescriptions at our house so I haven't used the Walgreens pharmacy yet. My mom and sister love their Walgreens pharmacy though. Did you know that you earn extra Balance Rewards when your fill/refill a prescription at your Walgreens pharmacy?! During a recent visit with my family, my mom told me she had to take the keys out of her car in the pharmacy drive through so they could scan her Balance Rewards card. I took the time to add her Balance Rewards card information to the Walgreens Mobile App on her phone so the next time that she drives through the pharmacy (probably next month!) she won't have to take the keys out of her car for them to scan her card! Have you added your card to your Walgreens Mobile App yet?
Just because we don't need a lot of prescriptions doesn't mean I don't shop at the Walgreens pharmacy and health care section! I actually shop there fairly often because of the offers they have on cough medicine and other over the counter medicines! I was running low on children's cough medicine so that was what I was hoping to get on this trip. I wanted the Triamenic that had a Balance Rewards offer and I had coupon for but the night time kind was out of stock. I did notice that the Mucinex had a Balance Rewards offer too though. I have been told the Berry flavor is an OK flavor so I went with that.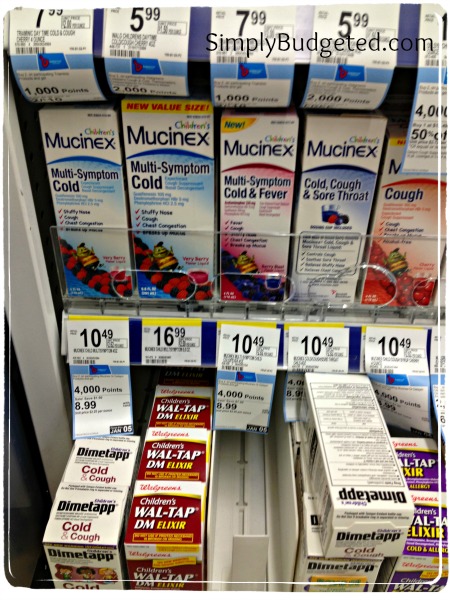 Of course, I did end up with more than just the cough medicine as I always tend to do at Walgreens. The half off Christmas section was a nice section to browse through since we didn't have the kids with us during this shopping trip. I am excited to have those bread pans for next year's holiday gifts! Plus Matthew had been asking the cereal with strawberries (Special K with Strawberries) and that had a Balance Rewards offer too! I can't say no to a three year old asking for healthy cereal can I?!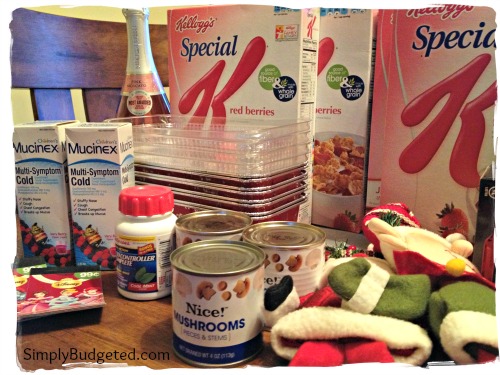 One sign that caught my eye was the Walk with Walgreens program in the store! You can earn more Balance Rewards by walking!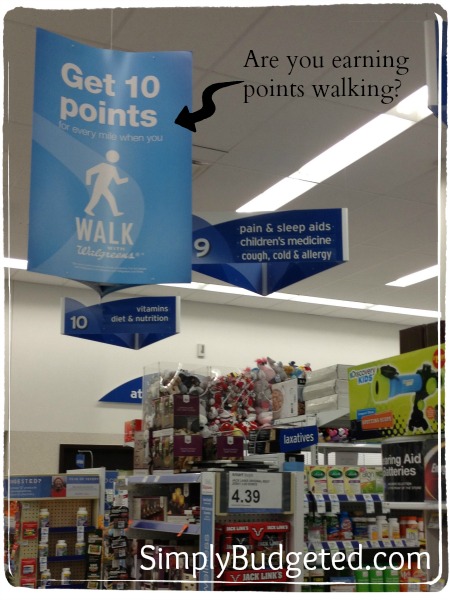 I decided to walk around the office this year when I need a break … specifically the stairs. I can't complain about it being too wet or cold or even hot in the stairwells of the building! So with new shoes ready, I will sign up for the Walk with Walgreens program too!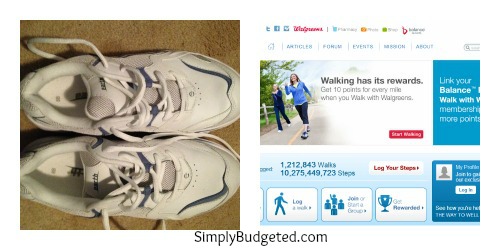 Remember all of that talk about the Balance Rewards program? I took time to check my Balance Rewards on my Walgreens Mobile App before and after this shopping trip. I earned 7,000 Balance Rewards this shopping trip! That means the next time that I shop at Walgreens I can redeem 5,000 points for $5 off my total bill! #HappyHealthy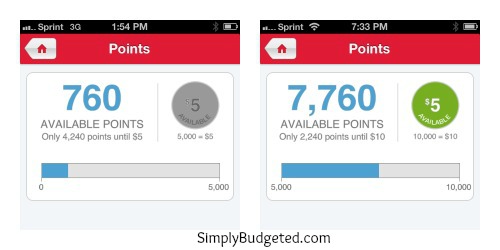 Be sure to check out Walgreens.com for the latest promotions! You can also follow Walgreens on Facebook and Twitter!
What are your favorite items to buy at Walgreens? How do you plan on staying healthy in the New Year? Leave us a comment and let us know!
NOTE: I am a member of the Collective Bias®  Social Fabric® Community.  This shop has been compensated as part of a social shopper insights study for Collective Bias®  and Walgreens #cbias #SocialFabric