Did you know there is a new DVD out for all of The Littlest Pet Shop fans?!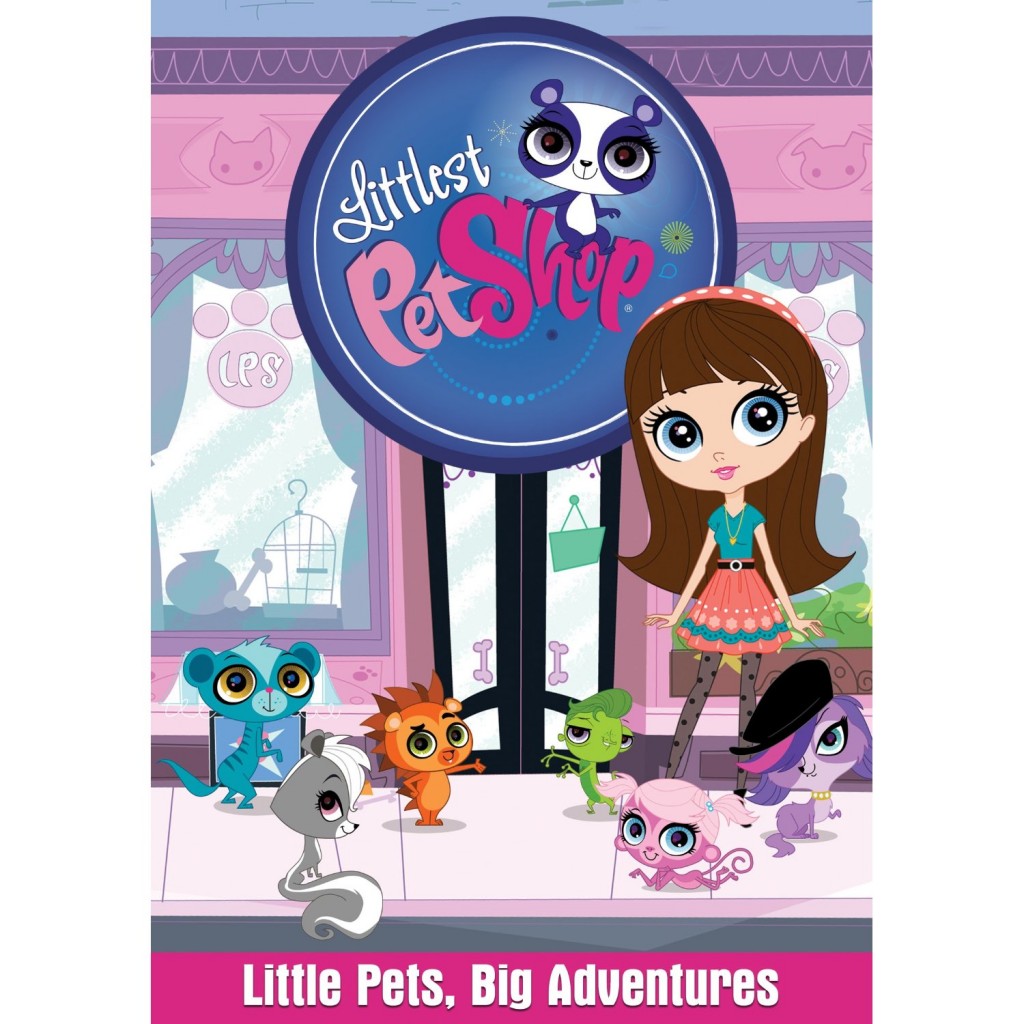 Details …
Join Blythe Baxter as she embarks on a brand-new adventure! When she and her dad move into an apartment above The Littlest Pet Shop, she learns she can actually communicate with the pets who hang out in the shop's day camp! Can Blythe and her new friends keep the pet shop open for its eccentric owner, Mrs. Twombly? Find out with these exciting episodes of the popular new series The Littlest Pet Shop!

Episodes Include:  Blythe's Big Adventure – Parts 1 & 2, Bad Hair Day, Gailbreak!, and Penny For Your Laughs
Our Thoughts …
Our girls love Littlest Pet Shop toys. They have a  little basket of them in the play room. I know that they love them because I will still randomly find a little puppy around the house when I clean! They were so excited to see a DVD that had the little toys they love in it. Of course, the first place they watched it was in the van which meant that I saw none of it but they couldn't stop talking about the movie. The loved Blythe interacting with the pets. Oh and you will get to hear if they see any that they have (or think they have!) when they watch the movie!
This movie just came out January 15th so it is a hot new movie for that little girl in your life! Go buy a copy on Amazon for a great deal!

Do you have a The Littlest Pet Shop fan at your house? Leave us a comment at let us know!