We have had some rainy days here lately in Virginia  The rainy days pointed out that Sophie's rain coat was too small so when hunting for a new one, I turned to Kidorable to check out their girl rain coat collection.
Last fall, I had ordered Matthew the Dinosaur Rain Coat. Prior to starting preschool he didn't have a big need for a rain coat so he didn't even have one. I realized then how hard it is find rain coats for kids at that point. Matthew loves his Dinosaur Rain Coat so I was hopeful to find something Sophie would like at Kidorable too. I wanted an option that could take her into Kindergarten next year. I thought she might like the butterfly design …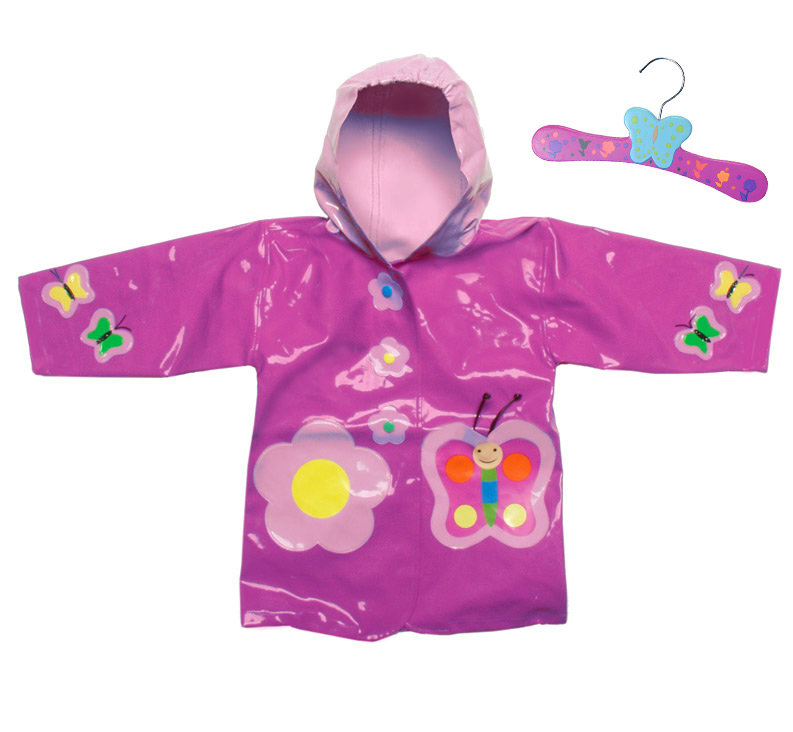 or even the fairy design …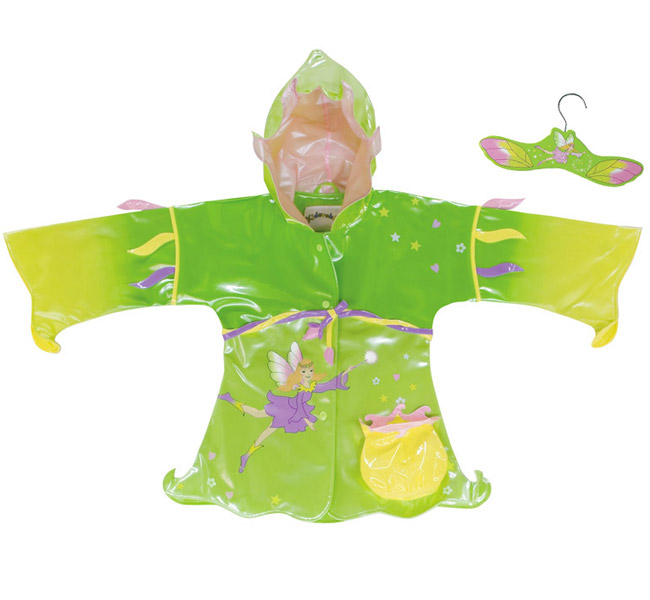 but she latched onto the Dora the Explorer Kidorable rain coat when she saw it on the webpage. She said she loved the butterfly on the hood.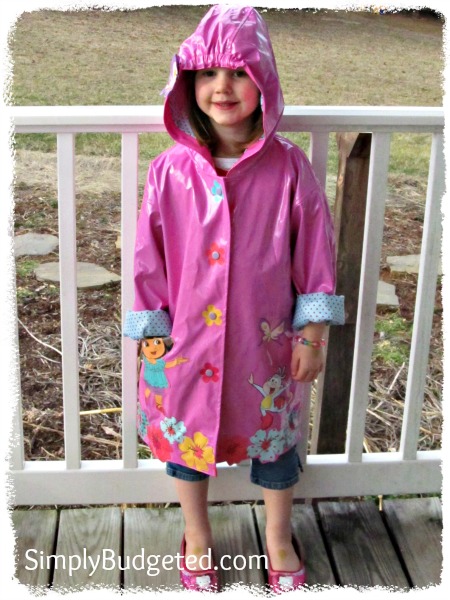 I was worried that she would think it was for a younger kid but she really does like her new rain coat. The sizing is generous enough to fit her for a little while which as a budgeting family we love the opportunity for a specialty item such a rain coat to last more than one season! The quality of these rain coats is really great and holds true for Matthew's that we bought and Sophie's that we reviewed as part of this promotion. My only regret is that I wish the sizing went up larger in size because Sophie's coat is the largest size they make so once she outgrows this rain coat, I am not sure where I will turn for a new one!
Kidorable has offered one of readers the opportunity to win a umbrella of the winner's choice. I know our kids would have a hard time picking from the dinosaur, Dora, and even fairy designs that carry over into the Kidorable product line! Good luck!