Whether you live in Florida, or are visiting for the weekend, the state has a lot to offer, including big cities, the Everglades, National Parks and two beautiful coasts. And depending where you are, a lot of these destinations are only about a tank of gas away. If you have some time to spend in Florida, don't limit your visit to one area. Consider a few of these one tank Florida road trips: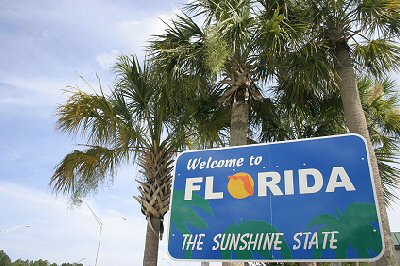 Miami and Fort Lauderdale – Southern Florida is home to two cities that are famous for their vibrant nightlife and world-class beaches. Catch a Miami Heat game or check out the Fort Lauderdale beach strip on a one tank trip to these well-known Florida destinations.
The Florida Keys – If you've never been through the Keys, you've never truly experienced Florida. There are dozens of the small coral islands connected by U.S. Route 1, with lots to see and explore. Check out National Parks, rocky beaches, snorkeling tours and boat rentals while you're there.
Orlando – If you're bringing kids along on the road trip, head to Orlando for a theme park experience you'll never forget. With more than 10 theme parks  from which to choose, you'll have no problem finding a park that both you and your kids will enjoy.
Gainesville – Head to Gainesville for a laid back vibe that can only be found in a college town. There are great restaurants and cafes throughout the area, and if you visit during football season, stop by the University of Florida for an authentic southern tailgating experience.
Beaches – Florida is a gold mine of beaches. Two separate coasts and hundreds of miles of sunny surf mean that you're never more than a tank of gas away from the water. Find beaches that are off the beaten path, or check out the more famous stretches of Florida coast.
Road trip tips
If you're planning a one tank trip in Florida, keep these road trip tips in mind:
Plan ahead: Reserve hotels and vehicle rentals as far in advance as possible to secure the best deals. Waiting until the last minute could cause you to pay hundreds of dollars more than you might have just a few weeks earlier.
Save money: Create a vacation savings fund before leaving for your trip. You should have enough money saved to pay for your expenses, plus some left over in case of emergency. Saving a little bit at a time is easy if you know how to reduce your monthly budget. Try cancelling your cable TV for a while, or applying for an auto refinance  on your auto loan.
Make a playlist: No road trip is complete without an accompanying playlist. Burn a couple mix CDs, or load up your MP3 player, and hit the road on one of these memorable Florida adventures.