Spring Cleaning has started at our house! Brian has started to tackle the clutter that appeared at our house while he was sick and I was buried in homework. One of the many areas that Brian tackled was the desk. I was on full homework mode and Brian had piled all of the papers on the bed. I was amazed at the amount of papers. Some mail, some tax items that didn't get filed yet, some kid drawings … who knew what else.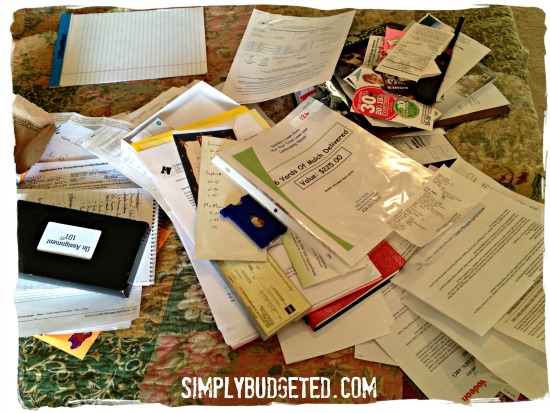 How did all of this fit on the desk? Oh it didn't. In late March, I took the piles off the desk and put them under the desk. So all of that wasn't really on the desk. Now the desk is clean … SEE!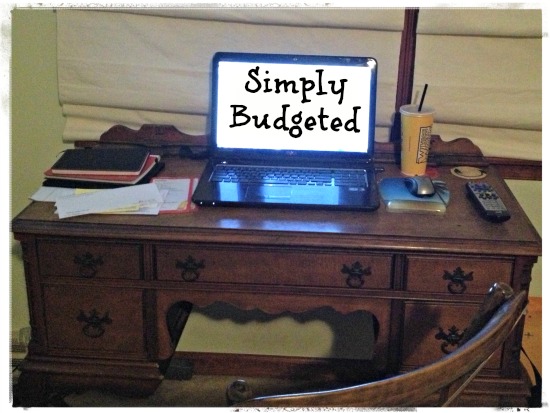 It is nice to see the actual desk for once! A few last papers to file but the planners are there … as is the remote of course! lol Oh and that Which-Which cup that had a milkshake in it (that I didn't even have to share) was really enjoyed!
Now what to Spring Clean next? The bookcase next to the desk? The master bedroom closet? The garage? oh the garage … I don't even want to go there. Maybe the bookcase will be the next mission. I can handle that with the kids running around and needing a new drink every thirty minutes. Then again that will have to wait. I am counting down homework assignments until I am done … four to go then I can fully tackle the house!! This Spring I really can't wait to take on Spring Cleaning.
How about you? Do you tackle Spring Cleaning at your house? Leave me a comment and let us know that we aren't alone!