Thanks to the Collective Bias® Social Fabric® Community for making this Nudges healthy dog treats post possible.  All thoughts and opinions are my own.
I braved Walmart with all three kids on my own without a written list. This is a combination of factors for a shopping trip that I rarely ever do. If I don't have a list, it is because I stopped at the store on my way home from work and need two items. My mental list did include a few items for trip to Williamsburg, a few items we were out of, and then some healthy dog treats for Buddy.  Three kids and all the shopping chaos that comes with that left me wondering what my list was. I love these huge signs at Walmart. Sure I know where Pet Care is at this point but when I am constantly counting to three (to make sure I haven't lost a kid!) I need huge signs to remind me of what I am looking for at the store!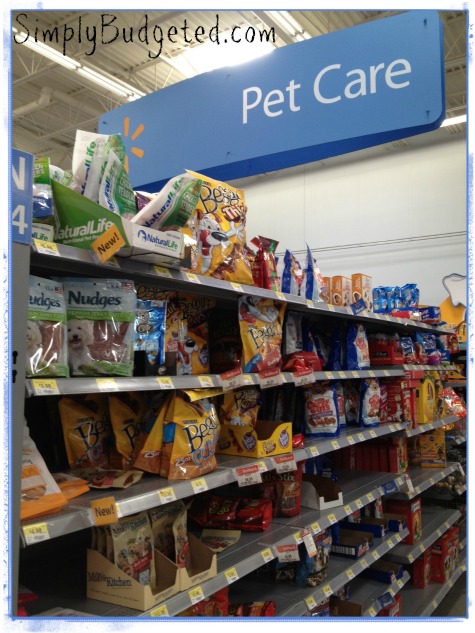 I found two sizes of Nudges. The larger bag is a better value plus the bags have a zipper top so I went with the larger bags. Buddy enjoys treats so they will be eaten for sure. What do you notice on this bags? I noticed the Made in U.S.A. logo at the top right away! I also noticed at the bottom where it states they have no artificial flavors or fillers! These would be great for my sister's sensitive stomach dogs!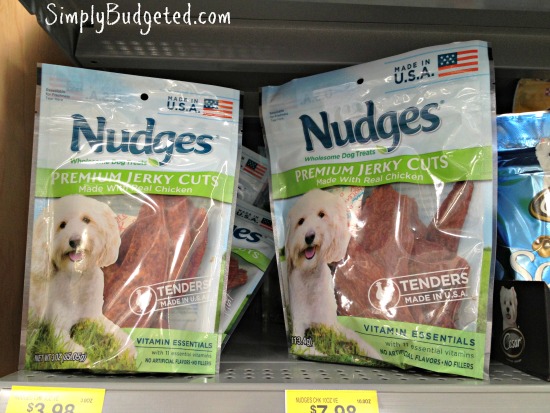 Do you ever question if you need a shopping buggy on the way into the store? I always seem to question if I really need one. This is one trip where I was really happy I grabbed a buggy for my non-list shopping trip. I did manage to get all of the items I knew we needs plus the required few extras thanks to the kids! Check out our full shopping trip in our Google + Album!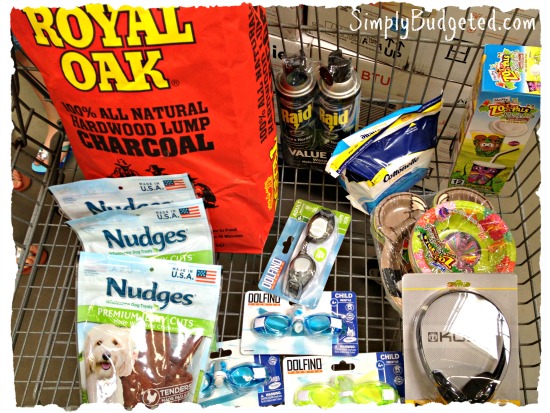 Healthy dog treats were on the non-shopping list because Buddy has been getting a lot of treats lately. He fell all the way down a flight of wood stairs a few weeks ago. We normally don't have a patchwork of rugs on our floor but right now every rug in our house is in the living room so Buddy can get to different points in this house! His leg is healing nicely but we have been giving him more treats to make sure he keeps eating. The texture of the Nudges treats let you see the quality in this chicken jerky for dogs!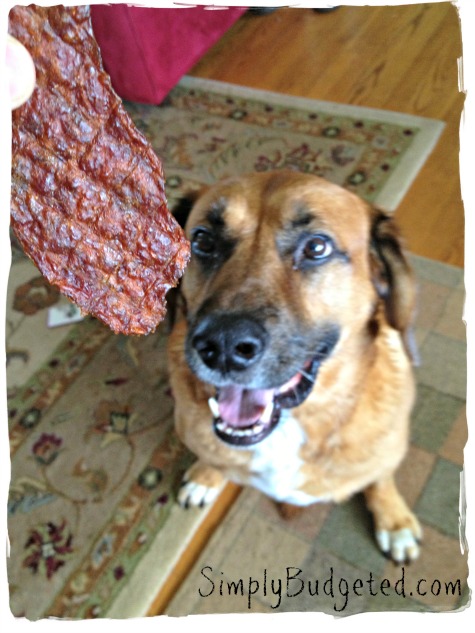 A boy and his dog. Well Matthew knows that Buddy is Brian's dog but Matthew is enjoying learning to get Buddy to sit when he gives Buddy a treat. Sitting makes Buddy use his back leg so it is a good strengthening exercise for him.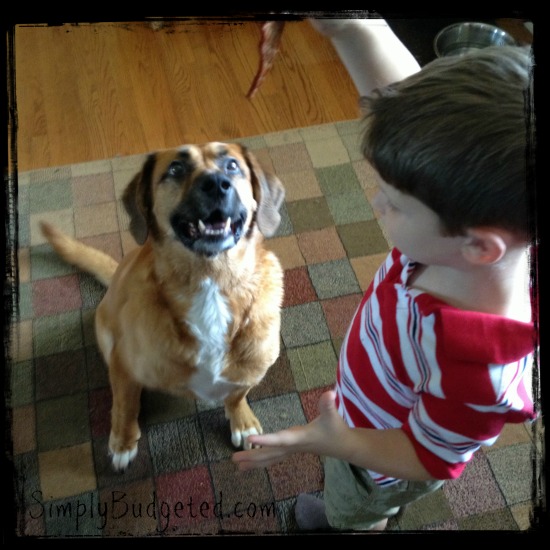 After a few sits, Buddy gives up. He just wanted to lay for Grace. She was happy to just give him a treat and join him on the floor.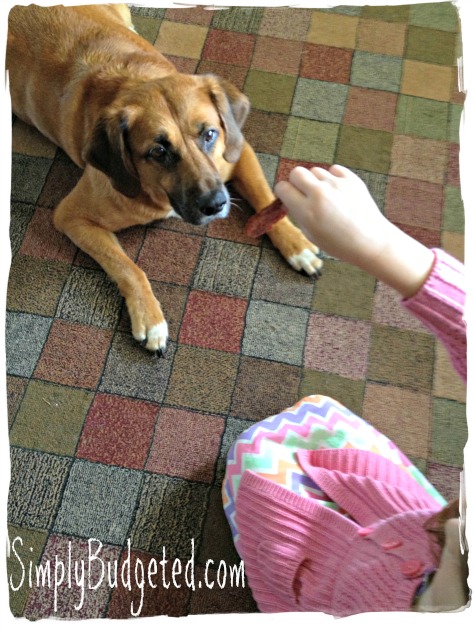 We are excited to find this new healthy dog treat to help Buddy in his recovery! We will sharing pictures all week of Buddy enjoying his healthy dog treats, Nudges! So be sure to follow @simplybudgeted on Instagram to catch the cute doggy pictures!
What do look for when you buy dog treats? Leave us a comment and let us know!