We are excited to feature a sponsored review of the Rawlings Flexible Sports Organizer.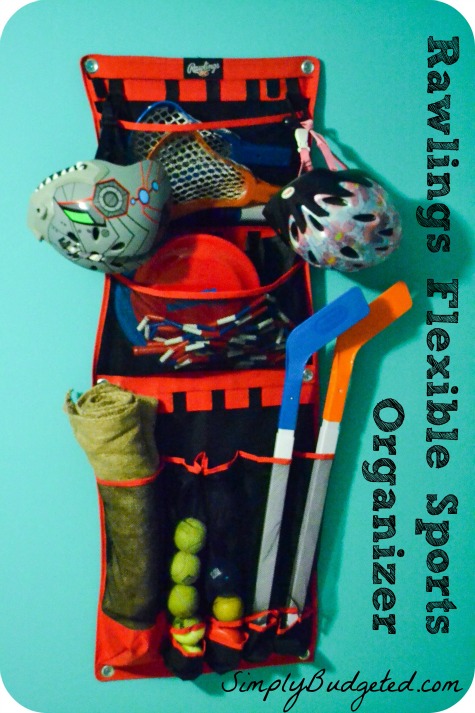 Details …
The Rawlings Vertical Sports Organizer provides all your organization needs. Great for Bats, Balls, Sticks, Gloves, Helmets and More. Holds up to 25 pounds. Includes 6 Hanging Screws, 3 Cinches, 2 Helmet Hooks, Caddy and Mesh Pockets.
Our Thoughts …
We just repainted the kids playroom. We are trying (keyword there!) to get them to play in their playroom. Part of getting them to play in the playroom is having it organized for them. If the playroom is a hot mess, they won't get near it. I don't blame as I won't either! So we have been working on organizing methods that can help them (and us) keep it clean!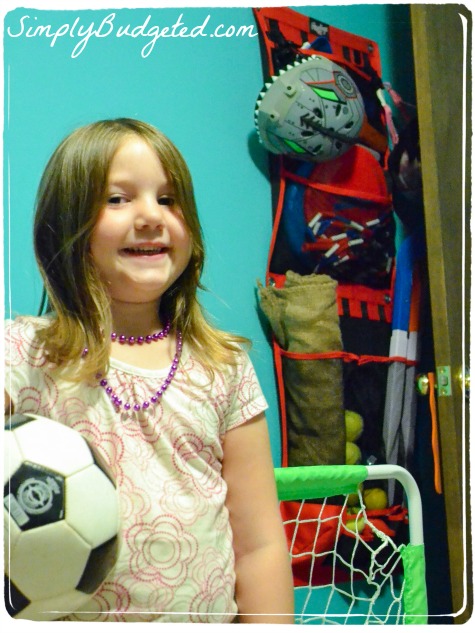 The biggest challenge for us with the Rawlings Flexible Storage Organizer is that it you install it on two studs in the wall. The place I where I wanted it to start with in the playroom (a corner behind the door) didn't have studs the right distance from each other. This seems to be typical for our basement! So we tried option two and I was thrilled the studs there were the right distance for the install. The install was quick and easy. At first we weren't sure what we could put in the Rawlings Flexible Sports Organizer once we had it on the wall. But apparently, we have more sports gear than we thought. I love that all of this gear now has a "home" to go back to when the kids are done using it.
Do you need one of these to get all of the sports gear in order before the new school year starts? Amazon has a great price on them plus they are part of the Amazon Prime program!
What could you fill a Rawlings Flexible Sports Organizer with?