I am excited to provide a sponsored review of the Waverize It! fabric available at Jo-Ann Fabric.
Grace loves crafts. She comes by it naturally as I love crafts too. I don't have much time for crafting it seems but I do love a challenge. Now that the craft space (post to come still) is completed in the basement, I not only have room for my crafts but I know where items are that I need. The added bonus of the craft space being organized was that my sewing machine has a home on Grandma's sewing table. It isn't in a bag any more!
Here is the Waverize It! print I was sent. I admit I spent days looking at this at different times of the day trying to figure out what I wanted to make for it. Brian finally suggested a bag for Grace's Kindle Fire. She received a Kindle  Fire for her birthday and is in love with it. So we headed to the craft store and I bought a pattern for a little bag. I was set.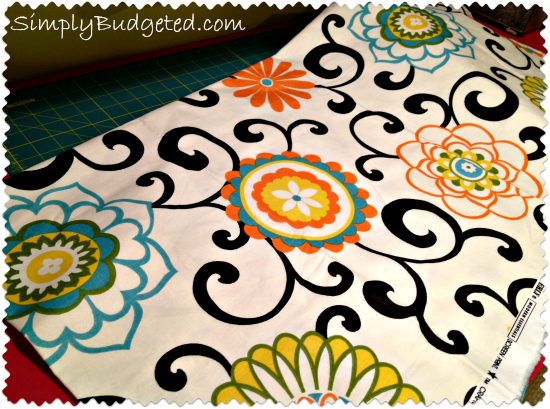 Then I became my mother. I read the pattern directions and cuts and decided I didn't like it. So I went upstairs and retrieved Grace's Kindle Fire to make my own pattern.  I redesigned the pattern about ten times as I made the little Kindle Fire Bag. If I had started out with this pattern it would have been way easier as I made it simpler as I went along. Here are some along the way pictures for the Kindle Fire Bag …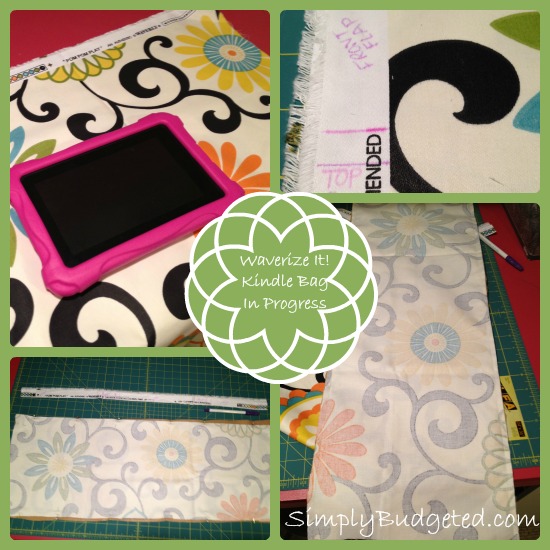 Here is the final Kindle Fire Bag in the Waverize It! fabric …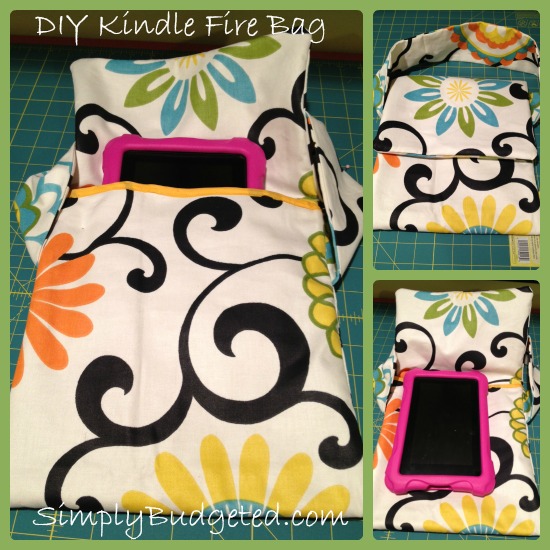 I am excited that I was able to get the blue flower on the front flap as Grace loves blue and I know she will like that flower. My only change to this Kindle Fire Bag would be a longer strap but I think it will be good seven year old Grace.
Are you ready to create something Waverize It! fabric? What would you make with the print I received? Leave me a comment with what you would make or your thoughts about Grace's new Kindle bag!