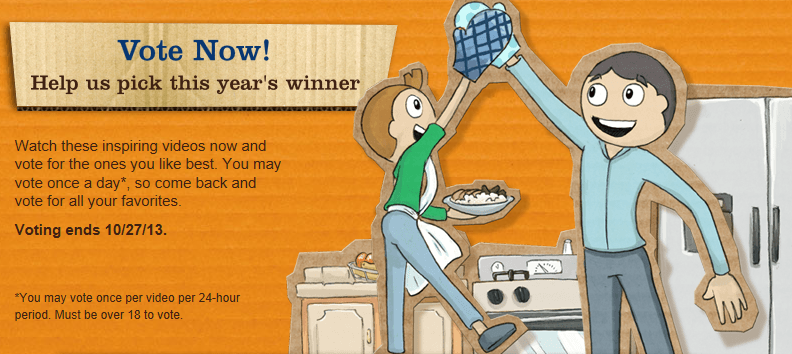 As you have figured out Brian loves to be in the kitchen. I am in the kitchen when Brian isn't around  … or I can make a sweet treat. The kids though just being in the kitchen so we were excited to see the Uncle Ben's Rice "Ben's Beginners Contest". Grace and Sophie both wanted to do videos. They collaborated with Brian to make recipes that are favorite dishes.
Part of the prize is $30,000 for the winner's cafeteria. This would be a wonderful gift for their cafeteria. Grace's suggestion is new tables because "some of the seats spin around". That is a pretty good need in the school and she would know seeing this her third year there!
The best part of this contest is that you can vote for BOTH girls each day! You can vote every 24 hours (best we can tell it goes by the clock not the day). So please vote daily … the winner isn't chosen by the votes but it is 20% of the score the judges are using.
Sophie's Video …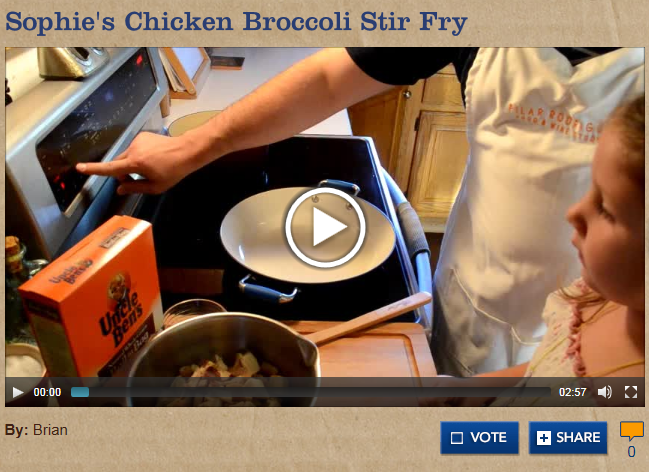 VOTE for Sophie HERE!
Don't you love how she just keeps looking at the camera?! I do LOVE her Yummies!
Grace's Video …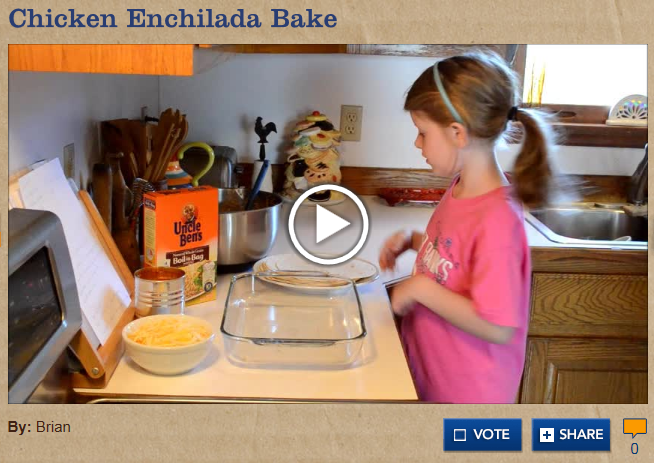 VOTE for Grace HERE!
Grace was all about doing this by herself but she wants to let you know she has daddy wrapped around her finger. All she has to do ask for his help! 🙂
By the way … THANK YOU!!