The kids insisted our dear Elf on the Shelf was in our room this morning. He wasn't … so we stole the idea and moved him there for tomorrow. (YAY for not forgetting!) After running up and down the stairs, they finally found him tucked in one of Brian's hats behind the front door.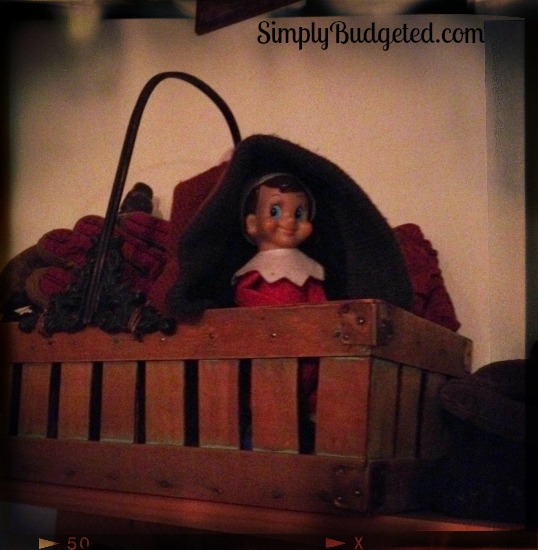 Cute. Brian was probably wishing he had a different idea when he had to go out in the snow/ice/rain and probably wanted his hat. But oh wait, you can't touch Elf on the Shelf so go hat-less to decide how icy the road is. We determined the road was too icy to head to out for an afternoon party. We had already decided it was too risky to drive to church that morning so all five us were home all day today. School is already canceled for the girls tomorrow. If the roads are worse than they are now even if Matthew's school opens, he probably won't go. I will need to find a closet to lock myself in and work at home. hmmm, I wonder if I can do that.
How is the The Elf on the Shelf 
 going at your house? Follow along with Kingston this year with the Kingston 2013 tag here!