This shop is part of a social shopper marketing insight campaign with Pollinate Media Group™ and Rubbermaid and Sharpie but all my opinions are my own. #pmedia #RubbermaidSharpie  http://cmp.ly/3/8vNxcO
While we love hosting parties, we also love going to a party and taking food along with us. Traveling with food can be a challenge though. Do you take your favorite dish that might break? Do you take a plastic container with your food that looks like a plastic container off the shelf? We tend to opt for the plastic containers as food sliding around the van as we drive back country road is never a pretty experience.
In effort to up our take along food options for the Super Bowl parties coming up, we … OK, I broke open a package of Shrapies and the new Rubbermaid Take Along Containers Brian got at Target. I started decorating. A vegetable tray is a common take along for us and I admit to just using the tray we buy at Sam's Club sometimes. It is an odd shape for the fridge and flimsy though. So I decided to make a veggie tray container. I decorated it show where the veggies should go … carrots had an orange stripe design, cucumbers had green dots, celery had green stipes, tomatoes had red ovals, etc. The kids love the assigned sections on the veggie tray. This will get a lot of use at our house as a veggie tray is often a snack for the kids during the week. We are going to love to have a veggie tray container that fits in the fridge!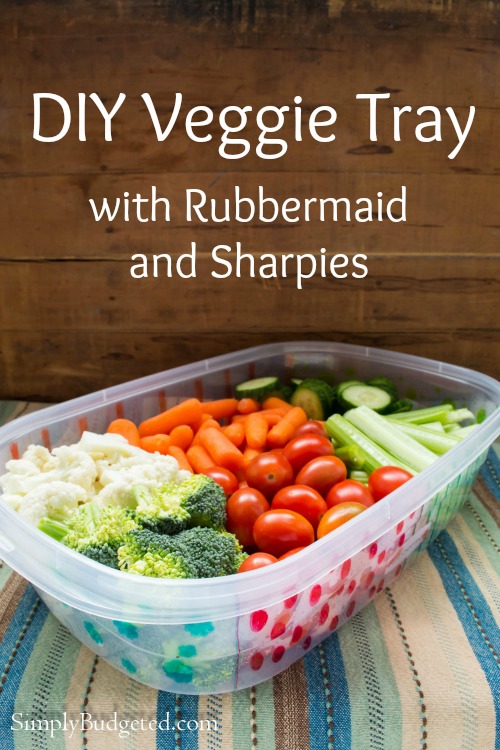 So while the Veggie Tray was for the kids the next bowls were more for me. I am a big trifle fan. They are easy to make plus the kids can help make them. My trifle bowl is pretty special though and I have worried about it being broken more than once when we take it to a gathering. So when I saw these big bowls, I knew they were destined to be my Rubbermaid Take Along Trifle Bowls. I did one of them like my painting in the living room.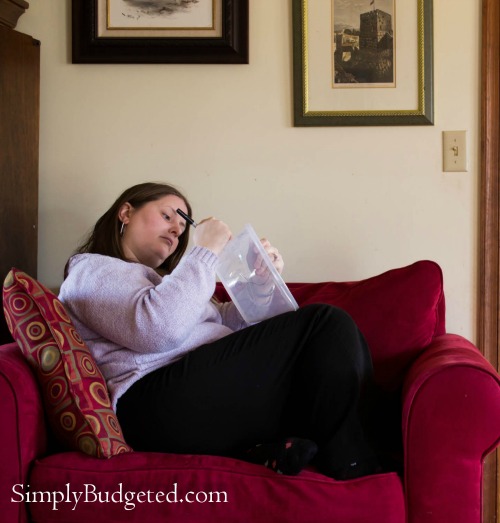 Do you see the inspiration painting in the background?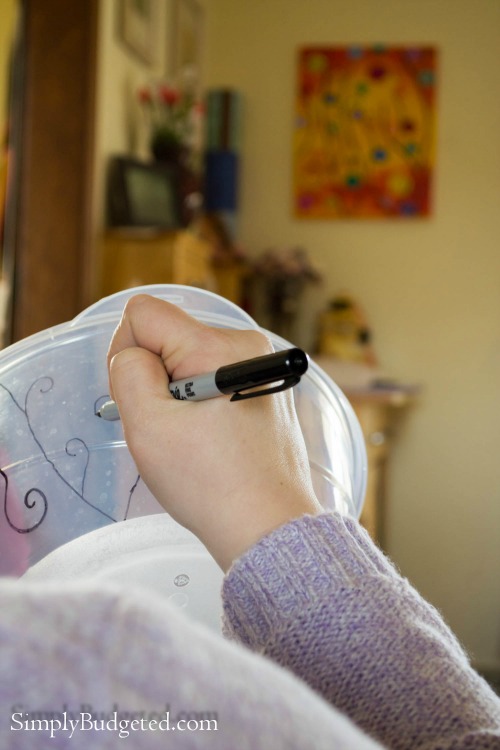 The swirls and dots turned out really nice on the side and looked fun filled with Banana Pudding Trifle.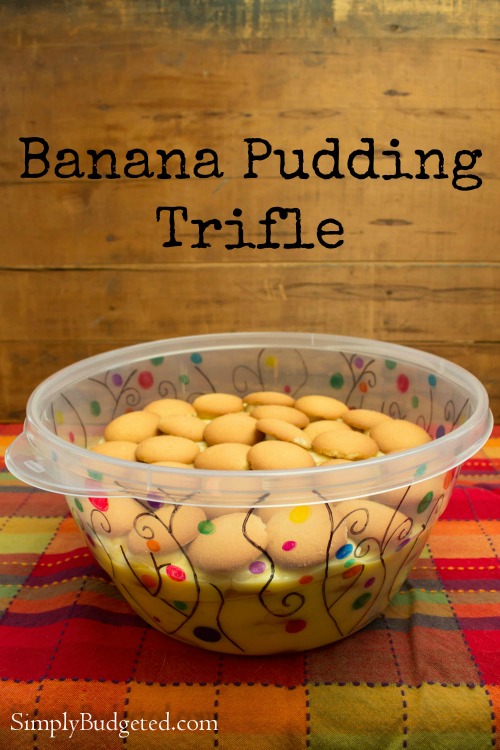 The other bowl I made more of basket weave look using the Sharpies. When filled with my chocolate cake and Oreo Cookie Trifle, I realized it was hard to see the design though. You can see the top edge in the final product picture. It did look really nice as the dish was emptied though!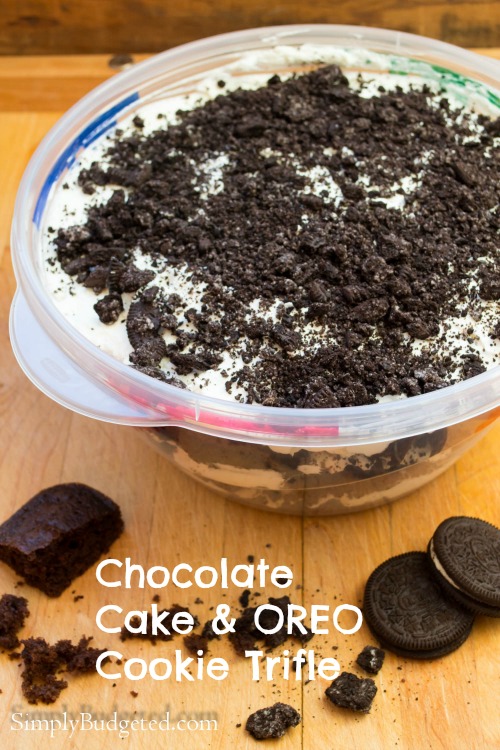 Off we go … yup, we are headed out. The kids each grabbed a Rubbermaid Take Along container I had decorated with Sharpies to carry out to the van. Great helpers!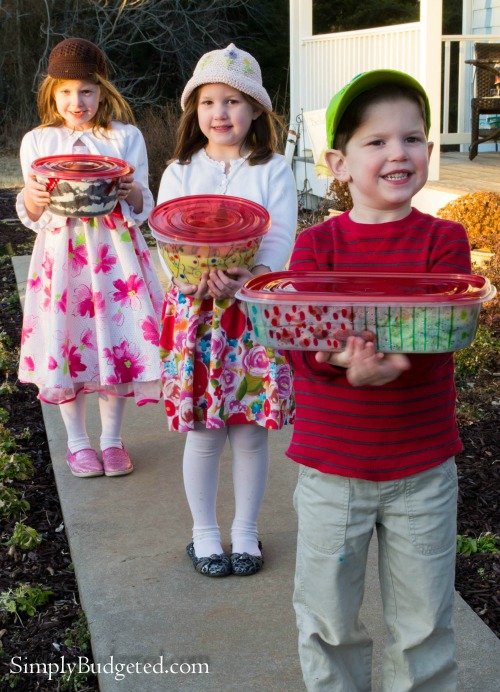 We are ready to come along to a Super Bowl Party! Are you ready to have us?
Have you tried decorating your Rubbermaid Take Along containers with Sharpies? Check out the $1 off Rubbermaid food storage Coupon and the $1 off Sharpie 4 pack or larger coupons when you text COUPONS to Target on your cell phone! (Coupons go live January 25, 2014!)
Leave us a comment and let us know what your favorite Take Along dish for a Super Bowl party!