Do you love bath fizzies or bath bombs? Our kids LOVE them but they are expensive. I was super excited to get a few at the MIXED Conference from the Dixie Crystals folks. They called them Sugar Bath Bombs. That name doesn't go over well with my kids. If you have been following my instagram feed you saw that we gave these a try. The first try we ended up with bath fizzie muffins. They were too big. oops! We learned and tried again though and perfected Valentine's Bath Fizzies as my kids call them. Oh and they have already been trying them in the tub and think they are great!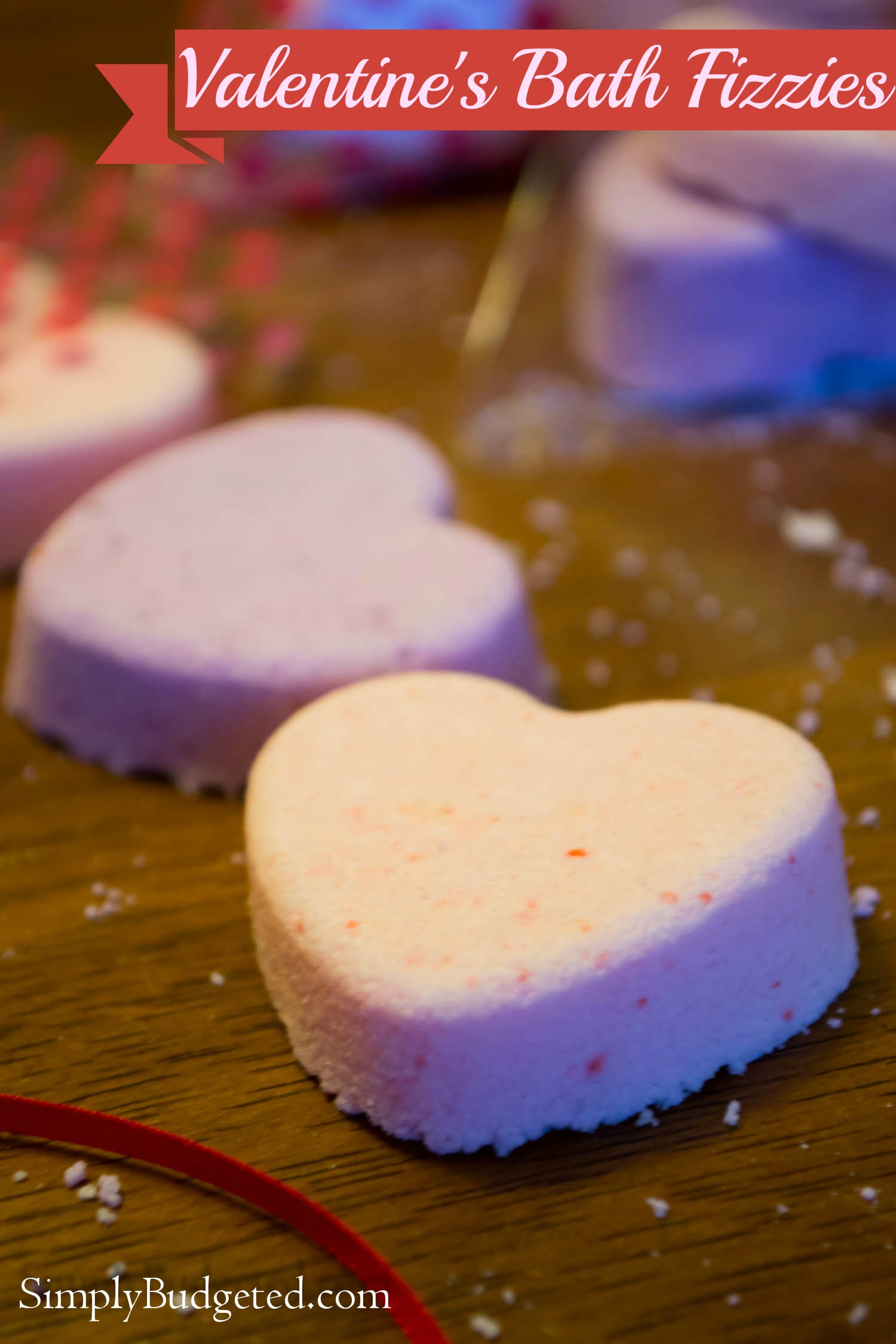 This is a great project to do with the kids for a gift for grandmas or even for dad to do as a gift for mom. Brian captured us working on this together. Yes, I am sporting a headband Matthew made for me while we were gone earlier that day. oh well.
As for the "recipe", it isn't mine so head over to the Dixie Crystals site to find it. I will note that you need Citric Acid
and Witch Hazel
to make these Bath Fizzies. I found both on Amazon. I figured out the cost to be less than $2 for a bath that made 30 hearts! Yes, I got the big bag of Citric Acid and the large bottle of Witch Hazel as I figure this will be a continuous request at our house.
Oh and you will want Wilton Petite Silicone 12 Cavity Heart Pan
! We used two of these and a little heart ice cube tray from the Target Dollar Bin last year for the extra fizzie powder.
TIPS:
Only fill the Wilton Silicone Heart Pan Mold halfway. They are thick molds and if you fill them all the way, they are too big and take a full night to dry.
The dry time is about two hours not one hour. Once you think they are dry, flip the silicone mold over on a cookie sheet and tap the bottom of the mold. The fizzie should fall out. Perfection!
If you want brighter colors, add more dye drops. The purple ones weren't dark enough for the girls so we added another 4 drops of purple McCormick purple dye (for a total of 8 drops) and they came out a perfect purple color! I wish we had added more to the red to more the pink a bolder pink! Next time!!
Let us know if you try this project at your house. It is tons of fun. You will enjoy the Bath Fizzies and your wallet will enjoy the savings!