We were provided a copy of Sofia the First: The Floating Palace DVD to write this review: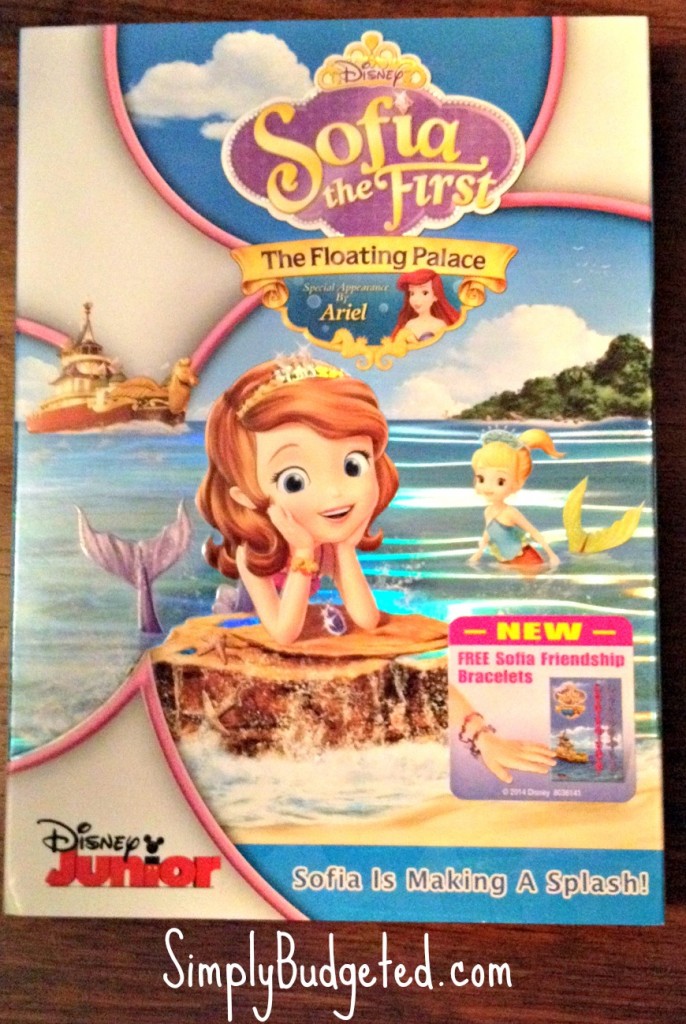 Details …
Do YOU believe in mermaids? You will – when you set sail on a magical full-length adventure under the sea with Sofia the First! After Sofia helps a young mermaid named Oona, Sofia's amulet grants her the power to transform into a mermaid and visit her new friend's secret underwater kingdom. But when Cedric (disguised as a sea monster) plots to steal Oona's enchanted Mermaid Comb, danger surfaces for both worlds. With a little help from special guest, Princess Ariel, Sofia embarks on an adventure to rescue Oona. Overflowing with oceans of song-filled fun – plus three more exciting episodes – Sofia the First: The Floating Palace proves that when families and friends work together, they can weather any storm and save the day!
Our Thoughts …
I didn't want to share my thoughts for this DVD so I asked the girls if they would let me know what they thought of this DVD by writing it down. Grace protested but Sophie was all over this idea. Sophie is 6 years old and is in Kindergarten. She loves to read, write, and draw pictures. Oh and she loves Sofia the First. If I had to guess what Girl Scout meeting was her favorite this year, it was probably the Sofia the First one we did! Here is happy Sophie …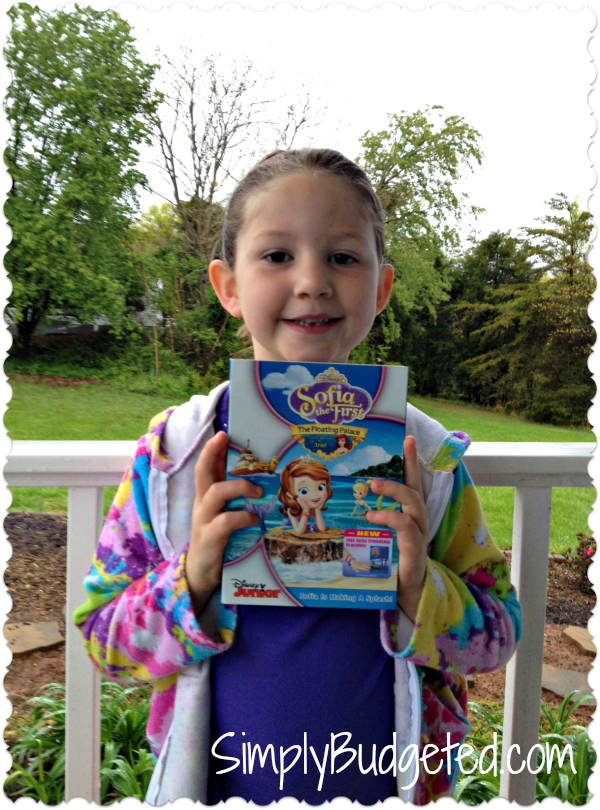 So what did she think? This is what she gave me …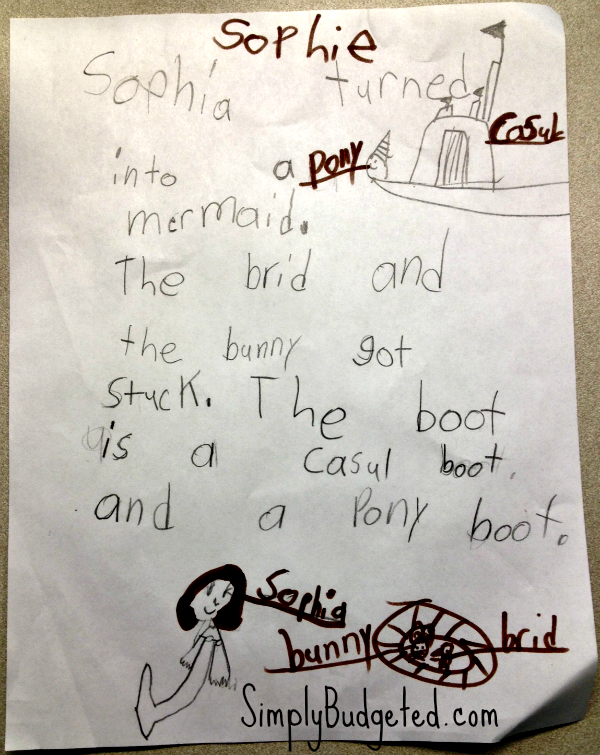 So the brown marker are her drawings from the movie (the caule = castle, the pony, the brid = bird, Sophia = Sofia, and bunny). The text says …
Sophia (Sofia) turned into a mermaid. The brid (bird) and the bunny got stuck. The boot (boat) is a catul (castle) boot (boat) and a pony boot (boat).
It is safe to say she really enjoyed this movie. Have you checked out Sofia the First: The Floating Palace yet?