Ever since seeing that cute, older couple on TV, I have wanted my very own Big Green Box.  You know what I'm talking about, right?  The Big Green Box shows up on your doorstep and you open it to find a Swiffer Wet Jet and everything you need to get started cleaning your floors.  As a guy, I'm always looking for cleaning shortcuts that actually clean.  They call this the #SwifferEffect.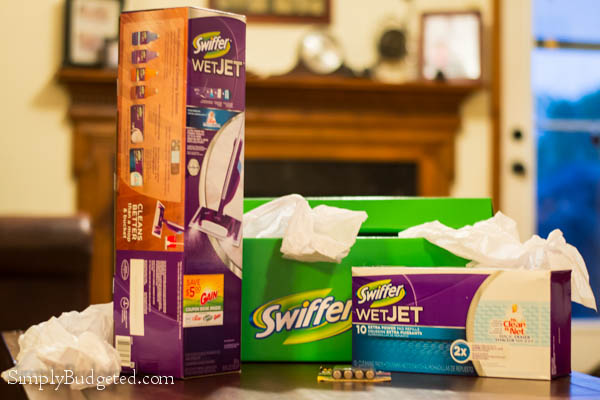 I'm a work at home dad.  I've spent the past 8 years at home, raising kids, doing laundry, and trying to squeeze in hours working and taking classes to finish a degree and teaching license.  I also do most of the cooking.  One thing that I really dislike, though, is cleaning the house.
It's not that I don't like a clean house.  I just don't like doing the cleaning.  Much to Beth's dismay, I am one who regularly leaves clothes on the the floor on my side of the bedroom.  She will also tell you, though, how frustrated I get when my kitchen is a mess.  I love the new Swiffer Wet Jet because I can just pull it out, toss a pad on it, spray and mop, and be done in about 5 minutes.  No buckets, no rinsing mop heads, and no pads dripping everywhere.  It's quick and painless and I'm not the only guy who appreciates that!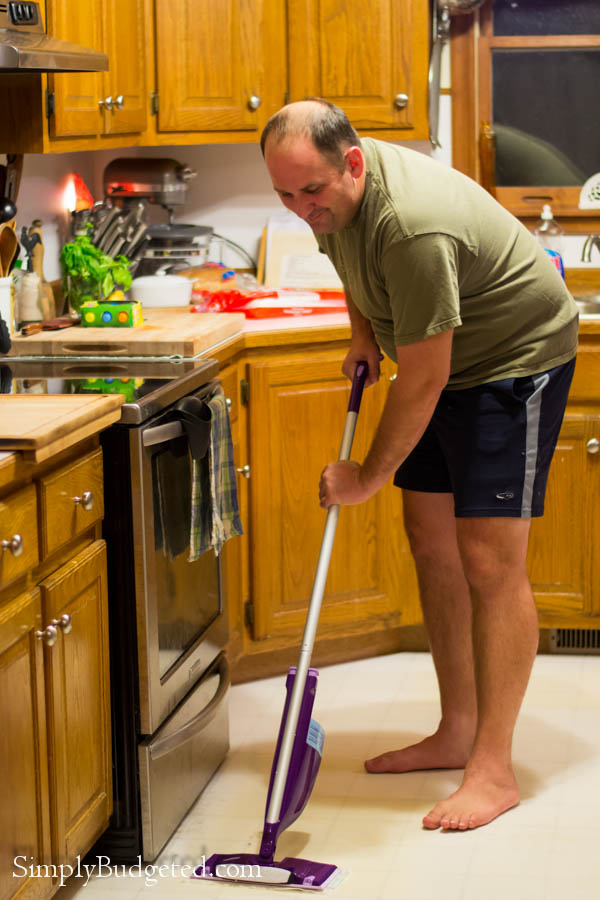 My father-in-law does most of the cleaning in his house, not because he likes to clean, but because he likes to see the house clean.  Any shortcut he can get is one that he'll jump on.  You can tell by the smile on his face how excited he was when the kids presented him with a Big Green Box of his own.
Just take a look at how actor Eric Stonestreet lets his mom "help" him with housework when she comes to visit!
Are you a guy who helps with the cleaning?  Are you a lady lucky enough to have a guy like that?  Have any special shortcuts that you'd like to share?  Leave us a comment and share your story.
I was selected for this opportunity as a member of Clever Girls Collective and the content and opinions expressed here are all my own.