If you've been following Simply Budgeted for a while, you know that we hate to let anything go to waste. That includes our International Delight coffee creamer and the bottles. I really love to use the different International Delight flavors to make easy treats to share with friends and family.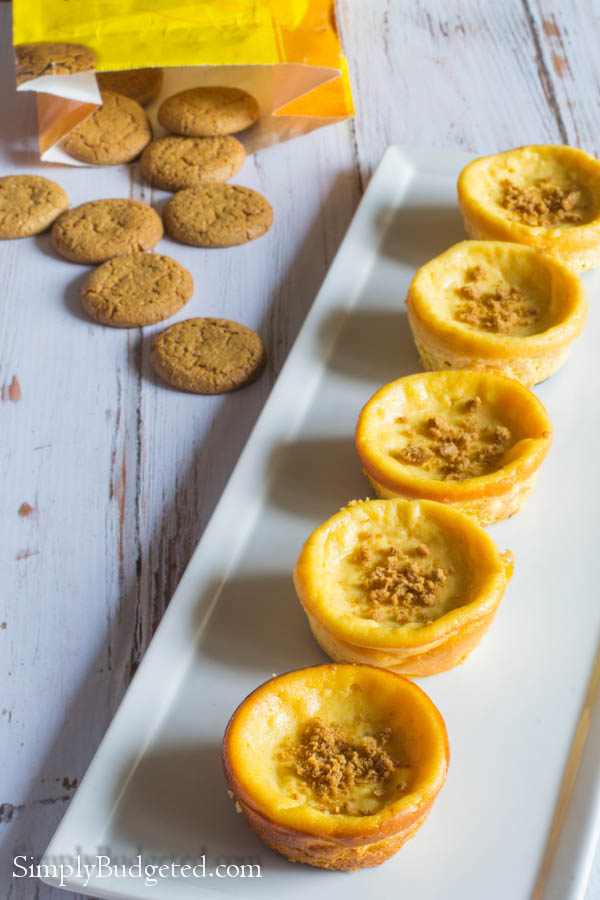 Since we are smack-dab in the middle of holiday season, I thought it'd be a great time to use up some of my Pumpkin Pie Spice creamer by making an easy batch of Individual Pumpkin Cheesecake. Using the Pumpkin Pie Spice creamer makes the filling a lot easier, but the true simplicity of this recipe lies in simply placing a ginger snap cookie in the bottom of a muffin tin to use as the crust.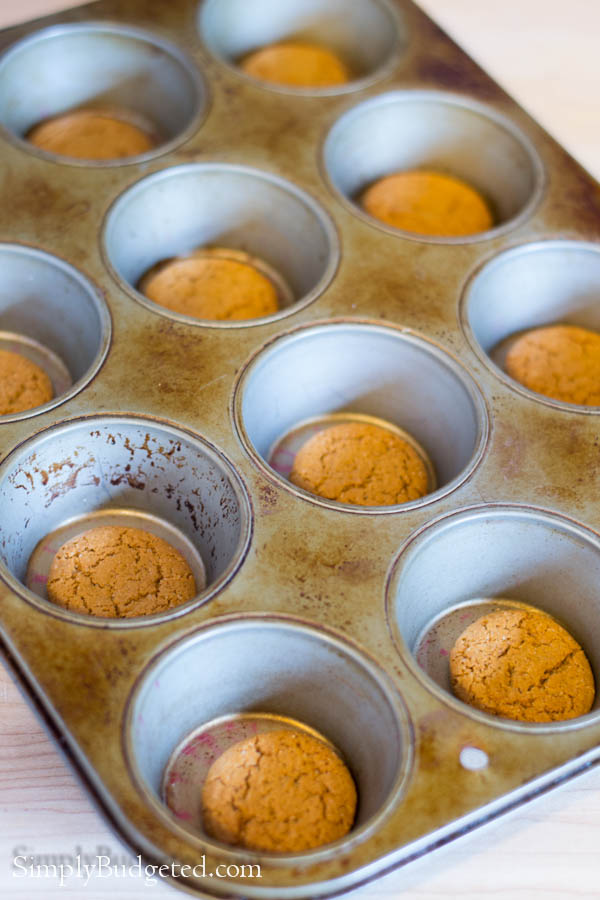 I mix up all of the filling (see recipe below) and pour it over the ginger snaps. When it finishes baking and cooling, you slide your knife around the edges of the muffin tin to release your treat. I just love how the "crust" is a little spicy and just the right texture to go with the soft cheesecake. Plus, since these treats are pretty small, I can feel a little less guilty snagging a second!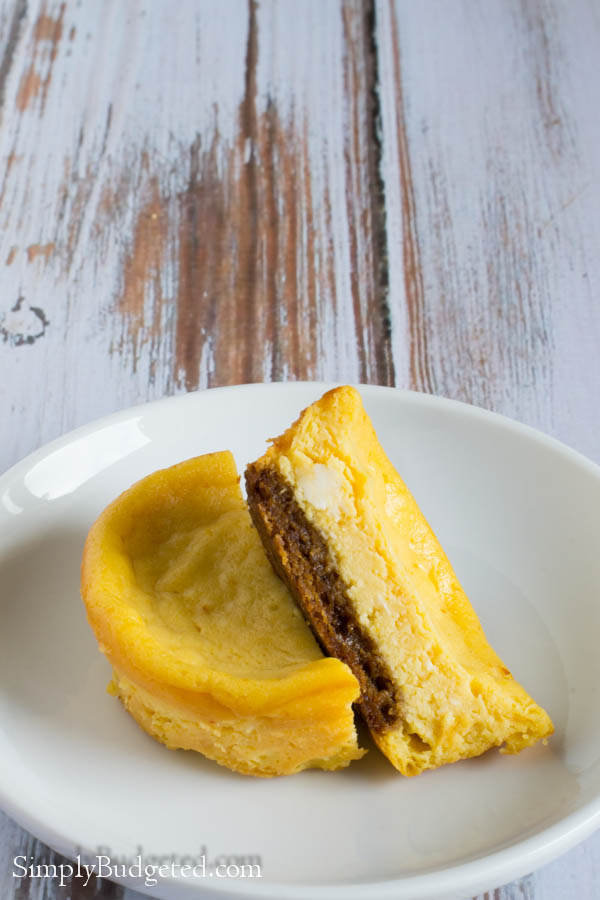 These are incredibly easy and tasty and I hope that you give them a try this holiday season!
Individual Pumpkin Cheesecake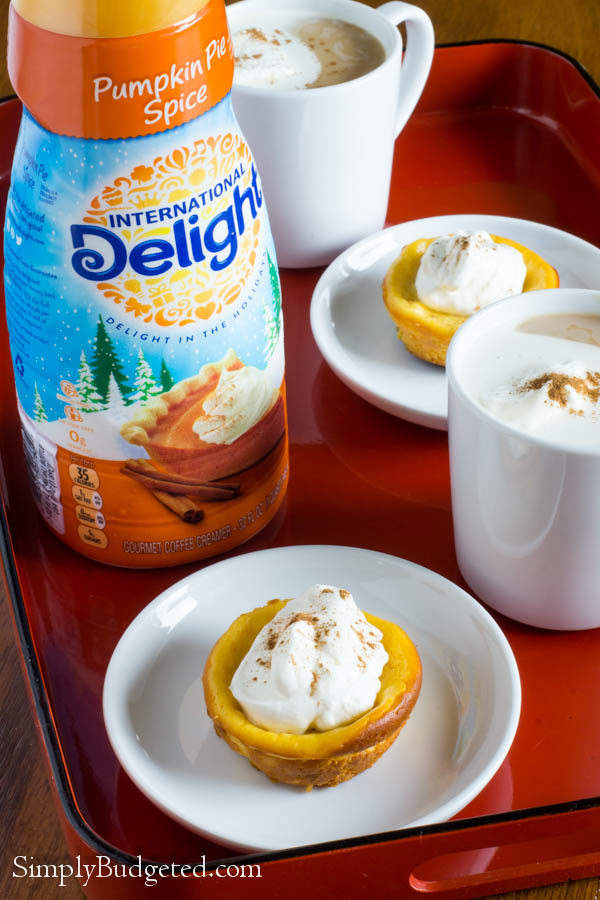 Ingredients
24 ginger snaps
3-8 oz. packages of cream cheese, softened
1-15 oz. can pumpkin puree
3 eggs plus 1 egg yolk
1/4 cup International Delight Pumpkin Pie Spice Creamer
1 1/2 cup sugar
2 tbsp. flour
Directions
Preheat oven to 350 degrees F.
Place one ginger snap each into 24 muffin wells (we used two 12-well muffin tins).
In a stand mixer or large mixing bowl with hand mixer, beat cream cheese until smooth. Add pumpkin, eggs and egg yolk, International Delight Pumpkin Pie Spice Creamer, sugar, and flour. Beat until well combined.
Pour the cream cheese mixture evenly over the 24 ginger snaps.
Bake at 350 for 30-35 minutes or until set. Allow to cool for 15 minutes. Cover with plastic wrap and refrigerate for at least 4 hours.
Top with whipped cream and cinnamon or with crushed ginger snaps and serve alongside coffee with International Delight Pumpkin Pie Spice Creamer. Enjoy!
Interested in more ideas on what to do with International Delight? Find and share delight in the International Delight Pinterest community!
This is a sponsored conversation written by me on behalf of International Delight. The opinions and text are all mine. #IDelight