We are excited to feature a sponsored post about 4th of July.
This fourth of July, you can give your guests something to celebrate if you think a little more creatively with your party food choices. Whether you're expecting dozens of guests or just a few friends over, there are many different ways you can wow them just as much as the grand finale fireworks display at the end of the night. Here are some easy and affordable tips that can help make your 4th of July party feast pop.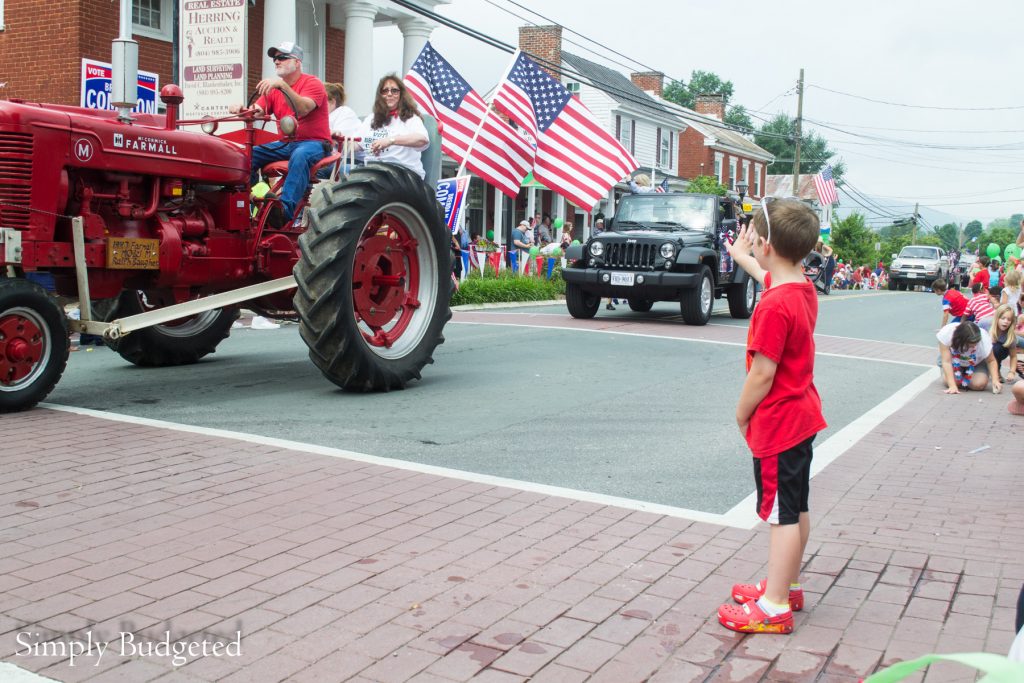 Incorporate Red, White, and Blue
The first rule of your party spread for America's birthday is to focus on colors red, white, and blue. Most people think that this is only possible in your dessert offerings, with crowd pleasers such as a flag cake made from strawberries, blueberries, and white whipped cream. You can also highlight these colors in your main courses and side dishes. A refreshing pasta salad with colorful noodles can help you show off your spirit, or you could opt for a delicious tomato and cheese dip with blue corn tortilla chips to get everyone in the mood for this special day.
Keep it Cool
The next thing to help maintain your guests' comfort and festive mood is to keep them cool in the hot, humid weather that is typical for the fourth. Fresh offerings such as frosty smoothies, iced tea, and frozen popsicle treats can keep everyone from getting overheated. Use a variety of cold dishes along your party centerpiece table to keep temperatures manageable as it heats up. Be sure to serve these cool refreshments quickly, so they don't melt in the powerful sun.
Offer Light Salads
Instead of heavy menu options or hearty meals, a summer party, especially one celebrating the 4th of July, should be created around light entrees. Cool salads and flavorful appetizers are perfect for the occasion. Fun fruit salads, tangy pasta creations, and light bite-sized starters are perfect for a star spangled soiree. Not only do these small servings make your guests feel less sluggish at the end of the night, but they're also much healthier than big, elaborate spreads.
Give Kids a Reason to Cheer
Don't forget one of your most important groups of guests, the kids. You can make your party kid friendly by incorporating fun and festive treats for the smallest members of your celebration. Think beyond the usual chicken fingers or macaroni and cheese. Fresh watermelon on a stick, cheese and crackers, or fun shaped sandwiches are some possible snack ideas that could appeal to your younger party invitees.
Serve American Classics
No fourth of July cookout is complete without American classic dishes, such as grilled hot dogs, sizzling hamburgers, crispy chicken wings, or everyone's summer favorite, corn on the cob. Beyond these typical party offerings, you could also show off your pride by featuring some regional specialties. North Carolina's barbecue pulled pork, Maryland's steamed blue crabs, Louisiana's jambalaya, New Mexico's chicken fajitas, or Virginia's baked ham could be great additions to your national feast.
Focus on New Products or Ingredients
A big social gathering like a summer cookout is a great place to bring out the newest and greatest products on the market. Give your guests the freedom of choice with a variety of classic sides and condiments, but throw in some new, hip pairings as well. One popular new type of sandwich spread is Hampton Creek's Just Mayo, an updated formula of one of America's favorite condiments. Hampton Creek tech startup began offering this healthier mayonnaise to consumers nationwide in the last few years, giving people a better option for their body.
Heat Things Up With the Grill
Of course, no cookout celebrating this great nation would be right without someone firing up the grill with savory tastes. Look beyond the typical grilled dishes of steak and ribs and try out some new recipes over the heat. One tasty favorite is to throw a couple of ears of corn onto the grill for a few minutes, husk and all, until the golden kernels underneath are piping hot. Another option is to slice up some fresh summer squash or zucchini, brush it with olive oil, and brown it on the grill. The end result is crispy, buttery deliciousness.
When you're trying to please all of your closest family and friends with a lively 4th of July party, your food has to be tasty, fun, and fresh. You and your guests can keep the celebration going on all day and into the night while the festivities for this amazing holiday gear up even more.