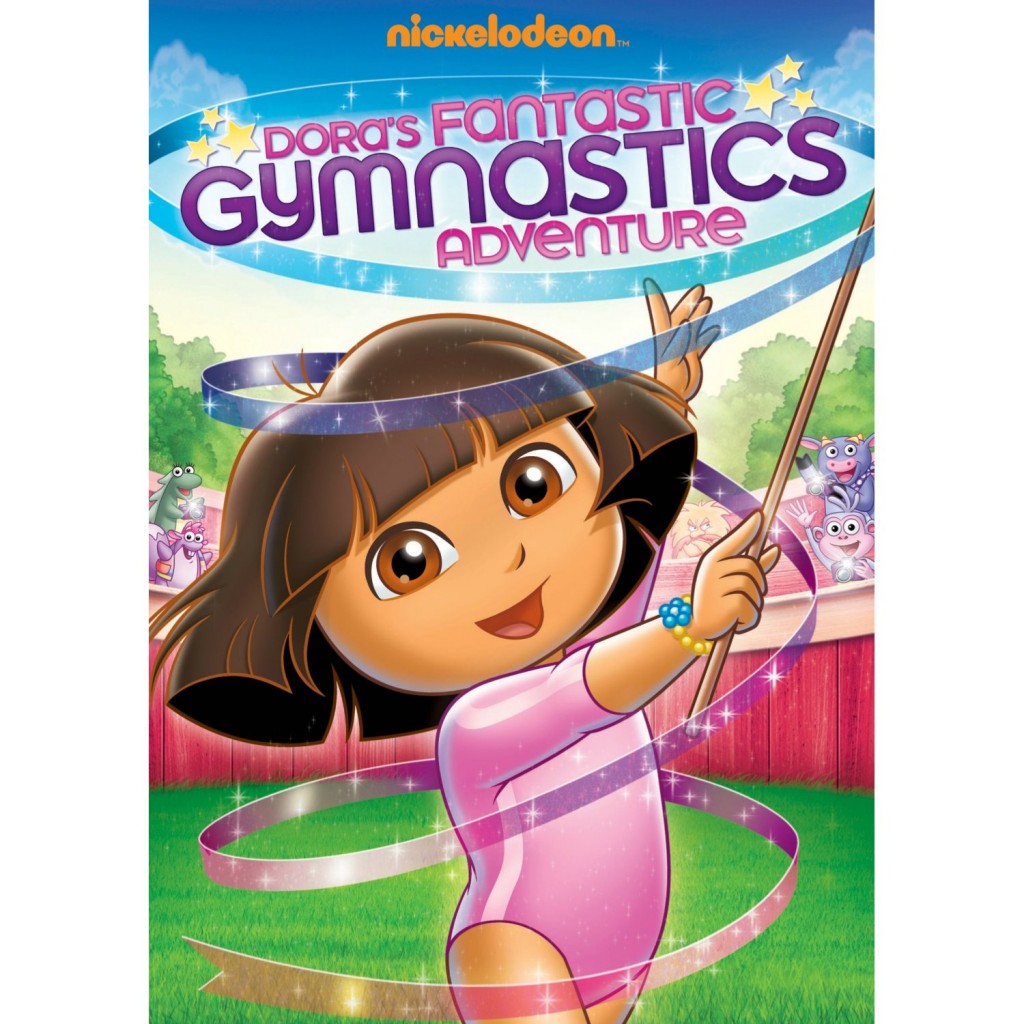 Details …
¡Vámonos! It's time for a Fantastic Gymnastics adventure with Dora, plus two other journeys too! First, when Dora receives a special Rainbow Ribbon, she learns that she is going to start the Big Gymnastics Show! But when Swiper swipes her special ribbon, Dora and Boots need your help on a gymnastics-filled adventure to get it back! Help them balance-beam walk over Crocodile Lake, trampoline jump through the Flowery Garden, and swing on rings to make it to the gym in time to start the show! The adventures continue when Dora, Boots and you help Pinto the Pony in a Big Horse Show and Swiper get his favorite things back. It's a DVD full of excellent adventures! ¡Fantástico!
Our Thoughts …
The girls really enjoyed this DVD on our recent vacation. They love Dora and love gymnastics thanks to their time at The Little Gym. I love this DVD because with the Summer Olympics coming up, I can't wait for the kids to have the opptunity to watch all of the gymnasts. I love the uneven bars and floor routines. Sophie loves the uneven bars at The Little Gym so I think she will be so excited to see this too! This DVD is perfect for your little gymnast or even you little one that watch the Olympics and wants to keep relating to what they saw!
This is a great deal at Amazon right now!
Do you love gymnastics at your house? Will you and your kids be watching the gymnastics portion of the Summer Olympics?
Leave us a comment and let us know!