We are excited to receive a review copy of Recess Monkey's new release FLYING!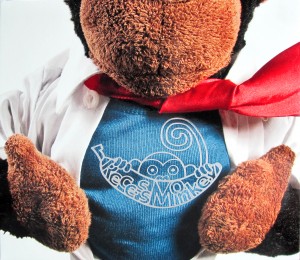 Details …
Is it a bird? A plane!? FLYING! is the much anticipated seventh album from Recess Monkey, the nationally acclaimed Seattle band of three elementary school teachers… and their hand puppet band manager Mayor Monkey. In FLYING! the band explores the superheroics that permeate kids' lives everyday, from epic supertransformations with the help of dish-rag capes to the playground escapades that only 22 band aids can truly support. This eclectic, energetic collection of songs continues the genre-defining odyssey from the band that Time Magazine lauded for "tight, smart, acclaimed original songs" and People Magazine gave 4/4 stars. FLYING! is not to be missed!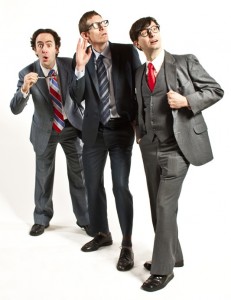 My Thoughts …
This is not your typical children's music. Why do I say that? I say that because you will be grooving to this music too! You will not realize you are listening to a children's band. I say this because I found myself playing this music while I was working. You won't hear Twinkle, Twinkle Little Star and honestly you won't miss it!;) My favorite song is Flying (the cover song) but the song, Invisible Friend is up at the top of my like list too!
You can buy this CD for $16.12 right now! If you want some funky kitchen dancing music with your kids, check this out!
I have been given the opportunity to give away a copy of FLYING!!
RT #Win a copy of Recess Monkey's Flying CD!  @simplybudgeted http://bit.ly/rrSiEs #giveaway #children #musics #moms ends 7/27
Leave a comment with the URL for your tweet. (One Tweet per day until end of giveaway!!)
4) Follow us publicly through the Google Friends Connect in the footer. Leave a comment with your name that you subscribe with.
5) Leave a comment in the Introducing … Brian! post! Leave a comment here with what you did. (worth two entries!)
NOTE: We were sent a copy of this CD in support this review. No other compensation was received. All thoughts and opinions expressed in this review are my own.