We are pleased to review a complementary subscription to the Reading Kingdom program!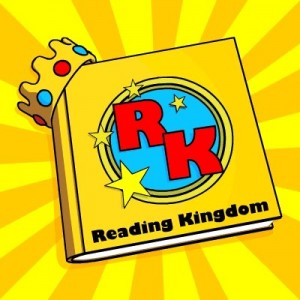 The Reading Kingdom is more than a phonics program. It's   reading program for children ages 4 to 10 that teaches six skills neededfor reading and writing success. Created by Dr. Marion Blank,one of the world's top experts in literacy, the reading system is beloved byparents and has helped thousands of kids to learn to read.  You can go to the Reading Kingdom site and sign up for the 30-day free trial today!
Our Thoughts …
We started Grace on this program earlier this year. She turns 5 later this month so she is at the early end of the this program. She started with the skill building part of this program which was a bit tough for her to start with as they were showing lower case letter and the keyboard is all upper case letters. Did you ever think of that fact? I didn't until she started this! She really loves working on her keyboard and mouse skills though. The hardest part of the program is that it doesn't seem to scale to age for the child. Don't get me wrong though, Grace LOVES this program. She asks daily to do her "reading on the computer". Daily! If I could change one thing, I would want it to scale more to the age of the child as Grace still doesn't know what a quotation mark is or why you use one. An older child would know this for sure.
Since Grace has started this, there is no taking it away for sure. I would recommend this for an older child though … say 6-10 age range instead of 4-10. Overall, the program does provide great feedback to the parents though and I really like the pacing guide that tells me what is next for her.
I am pleased to announce that Reading Kingdom has offered a 3 month subscription to one of our readers. If you have a child starting to read, then you need to keep reading and enter this giveaway! This is a $59.97 value!
Details:
This drawing will end Thursday, September 1st at 11:59pm EST. The winner will have 48 hours to reply with their address. You must include your email address in the comment form so you can be contacted if you are a winner! You must complete the Mandatory Entry for the additional entries to count.
This giveaway is open Internationally!
So how do you enter?
Mandatory Entry: Tell me who would use Reading Kingdom at your house!
Additional Entries:
1) Follow us on Facebook HERE. Worth two entries so leave two comments here! (Psst … we love comments on Facebook so maybe you can leave us one!)
2) Follow SimplyBudgeted AND This_Cookin_Dad on Twitter. Leave a comment with your twitter name. (worth 5 entries!)
3) Tweet about this giveaway with this tweet:
RT #Win a 3 month Reading Kingdom Subscription @readingkingdom @simplybudgeted  http://bit.ly/pSkUdp ends 9/1 #giveaway #reading #children
Leave a comment with the URL for your tweet. (One Tweet per day until end of giveaway!!)
4) Follow us publicly through the Google Friends Connect in the footer. Leave a comment with your name that you subscribe with.
5) Subscribe to the daily email here at Simply Budgeted. It is at the top of the sidebar!;) Please a comment. (worth 5 entries!)
6) Follow Reading Kingdom on Twitter. Leave a comment here.
7) Like Reading Kingdom on Facebook. Leave a comment here.
NOTE: I was sent a subscription to Reading Kingdom in support this review. No other compensation was received from Reading Kingdom. All thoughts and opinions expressed in this review are my own. This post contains a sponsored link.