Remember July's post on The Budget Pie? Here is the second of three detailed posts about The Budget Pie … The Future. If you missed the first slice of the pie, check out The Past.
Here is The Budget Pie to remind you …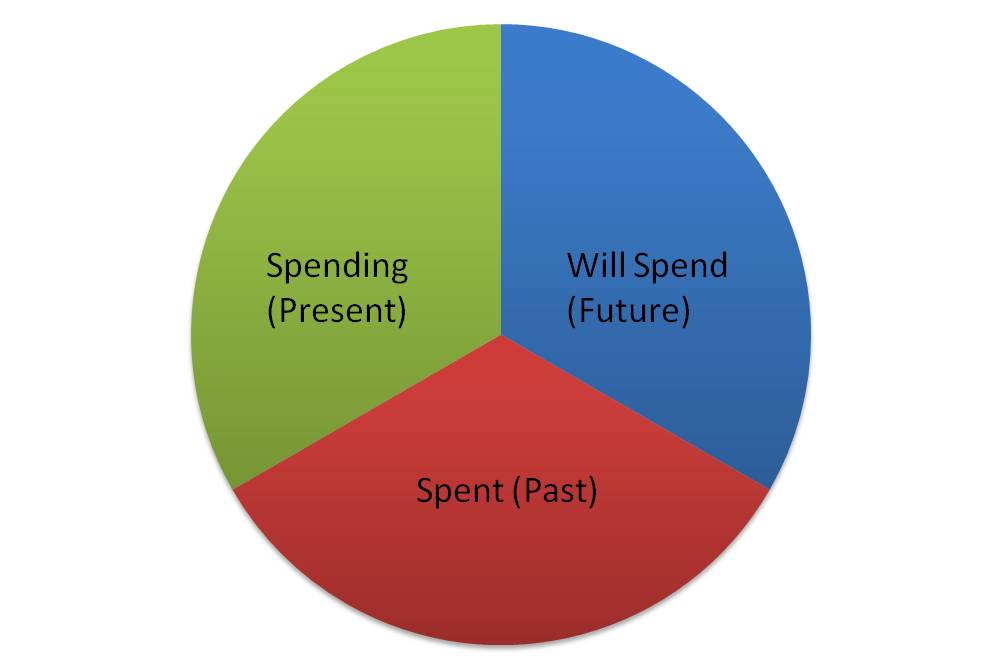 Back in July's post I skipped from the Past to the Future so I am going to do that here too.
I think The Future is my favorite piece of The Budget Pie. It has hope and dreams associated with … not as many promises and no old baggage hanging over your head. The future piece of your budget pie is your savings. This might be your retirement savings or your car repair savings or even your Christmas present savings. All of those are items that we should be saving for in our budget. Are you?
Now when I say savings, it doesn't have to be official like your 401k or a savings account at the bank. Those are both GREAT techniques that will lead to good saving paths though. Your savings plan may just be planning. Wait, wait, wait. Planning isn't a dirty word. See I added the "-ning" at the end so it isn't even a four letter word for you to call it dirty! I know how you think and make excuses! Planning maybe your key to your saving success because it makes you think again. Buying Christmas presents through out the year and stashing them in the closet is a great way to do this. Some people like to put a set amount a week ($1, $5 … something) in a jar and then use that for their vacation or gift fund or even a personal reward.
Now I know how some say to pay yourself first. I don't really believe this and believe you pay your Past first then your Future. But be realistic with your Future planning because remember you still your Present slice of the Budget Pie too!
Now that we have The Past and The Future out of the way, watch for post next month about The Present!