Friday Favorites is another almost weekly feature here at Simply Budgeted. The whole point of this feature is to share some of our favorite finds. Anything is game. Food. Cleaning supplies. Kid stuff. Garden favorites. Recipes. Anything that I really like and want to randomly post about. Reminder/Disclaimer/Whatever: Everything in Friday Favorites is something that we use and bought on our own.
Up this week …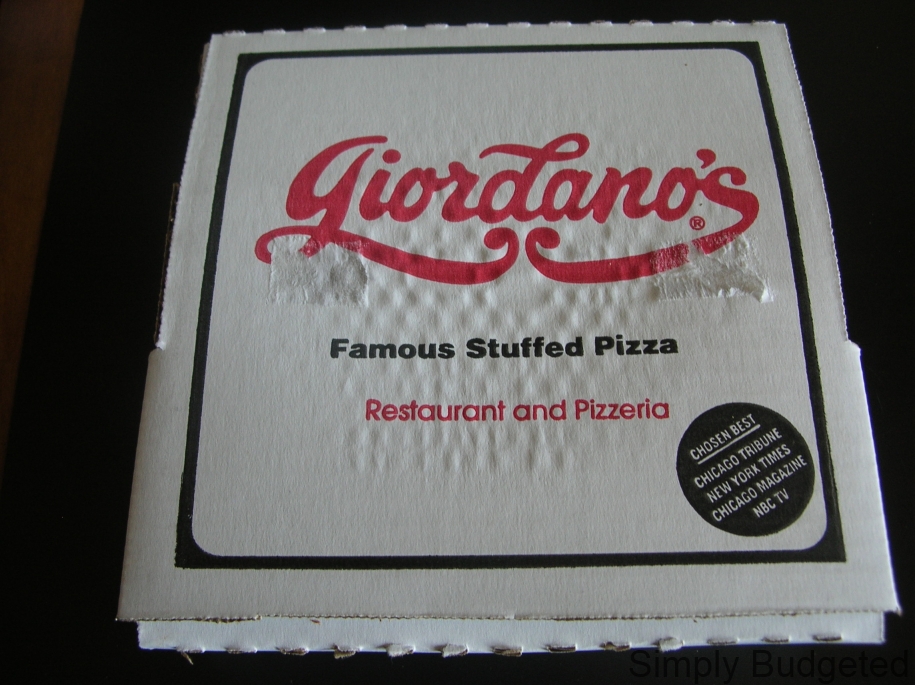 When asked a former Chicago resident what do while out there the Architecture Foundation River Cruise which I already wrote a post on and Giordano's Pizza. I decided to have Giordano's Pizza my last day out there. I ordered their Baby Pepperoni which is their stuffed pizza in an individual size. I have been to Uno's chain resturant before but I don't remember those pizzas being like this. I got this pizza and thought they left my pepperoni off. I wasn't going to complain because  I was hungry.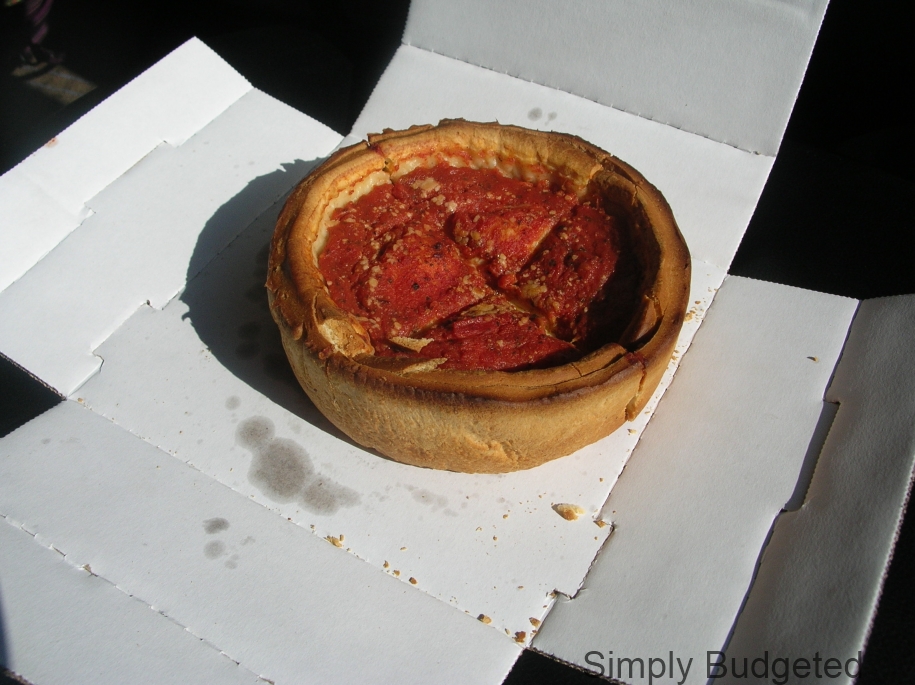 I pulled it apart and found my pepperoni though. ahhh. Yeah now I remembered these pizzas were build with toppings, cheese, and then sauce. Brian couldn't believe I forgot about this … come on … like I have room in my head to remember stuff like that in my brain these days!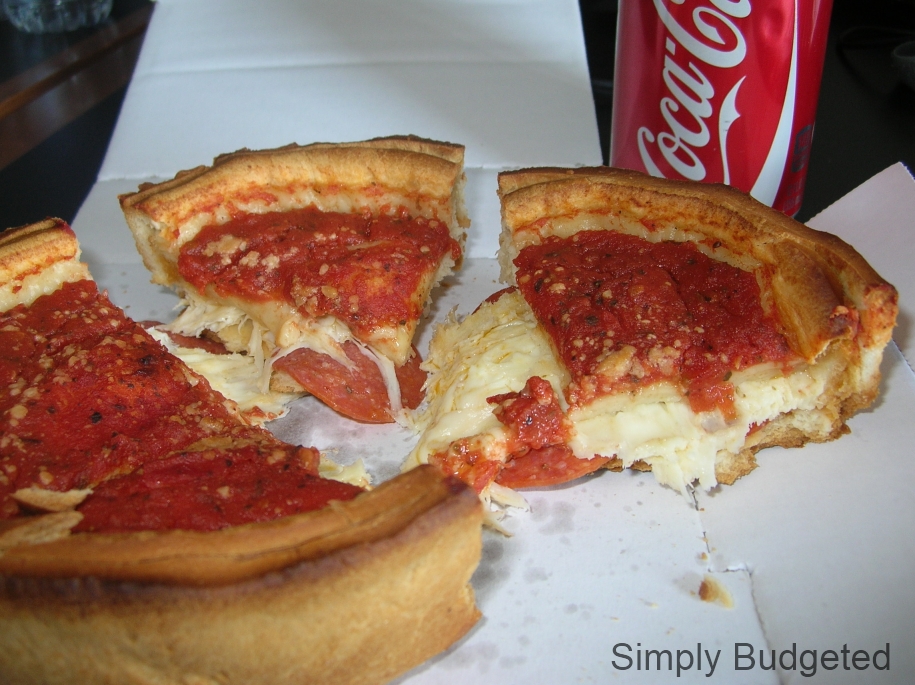 The pizza was really good. The crust was way different than the pizza crusts I know and love. I am really glad I gave Giordano's a try while out in Chicago. I would go there again for sure. If you are in Chicago, take my friend's recommendation and give Giordano's a try!
Do you like Chicago style pizza? Leave me a comment and let me know!