First and foremost…if you are from Philadelphia, just go to the next topic!  You will likely be offended.  I plan to mimic the flavors of a cheesesteak, replacing the steak with portobello mushrooms.  Don't get me wrong…I love a good cheesesteak!  The ones in Philly are the classics for a reason.  Unfortunately, all that grease is just something that I cannot put up with all the time anymore.  I need to start eating a little healthier and updating some of these classics is a great transition for me and others like me.
We were supposed to have portobello burgers today, but I knew in advance that I would not feel like making the condiments that make that dish great.  It struck me about two days ago that the meatiness of those mushrooms would serve well in place of the steak.  Besides, here in Virginia, you can order your cheesesteak with mushrooms anyhow.  Would anyone really miss it if the meat were gone?  Adding the peppers and onions and topping the whole thing with white American cheese on  a seeded sub roll really completes it.  If you want to take it even a step further, a little tomato, some lettuce, and some mayo are a nice compliment.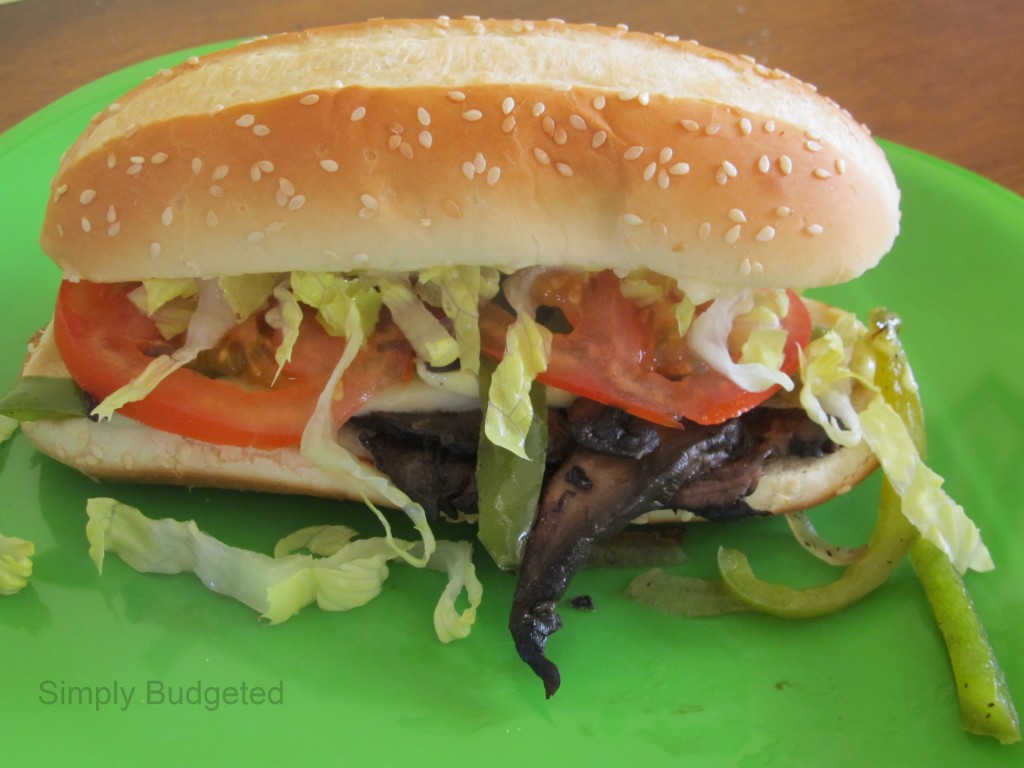 This whole thing is definitely less about the recipe and more about the process.  The ingredient list is below, but you basically cook down your peppers and onions with some oil, salt, and pepper and set them aside.  You cook down your portobellos the same way and set them aside (note:  These may take a while.  The mushrooms will start to wilt and release all of their water.  Once all of that evaporates, they will start to brown well.  Wait for it, it's worth it!).  Then you put down some of the mushrooms with some of the pepper and onion mix, warm it up for a minute or two, add cheese on top, cover it with bread for about 30 seconds, pull it all off with a spatula, and flip it over onto a plate with whatever side you want.  Top it with whatever else you want and enjoy.  It really couldn't be simpler.  The best part…you can chop and cook everything down on the weekend and have it ready for a super fast (and pretty cheap) weeknight dinner (see my pics below).
Just use what you have handy or can get easily.  I got the huge portobellos at one of the big box stores, but white mushrooms would work just as well.  Provolone would definitely add a different element to the sandwich.  Not going meatless?  Some chicken would do wonders.  This is all about your kitchen, your family, and your preferences.  Take the concept and run with it!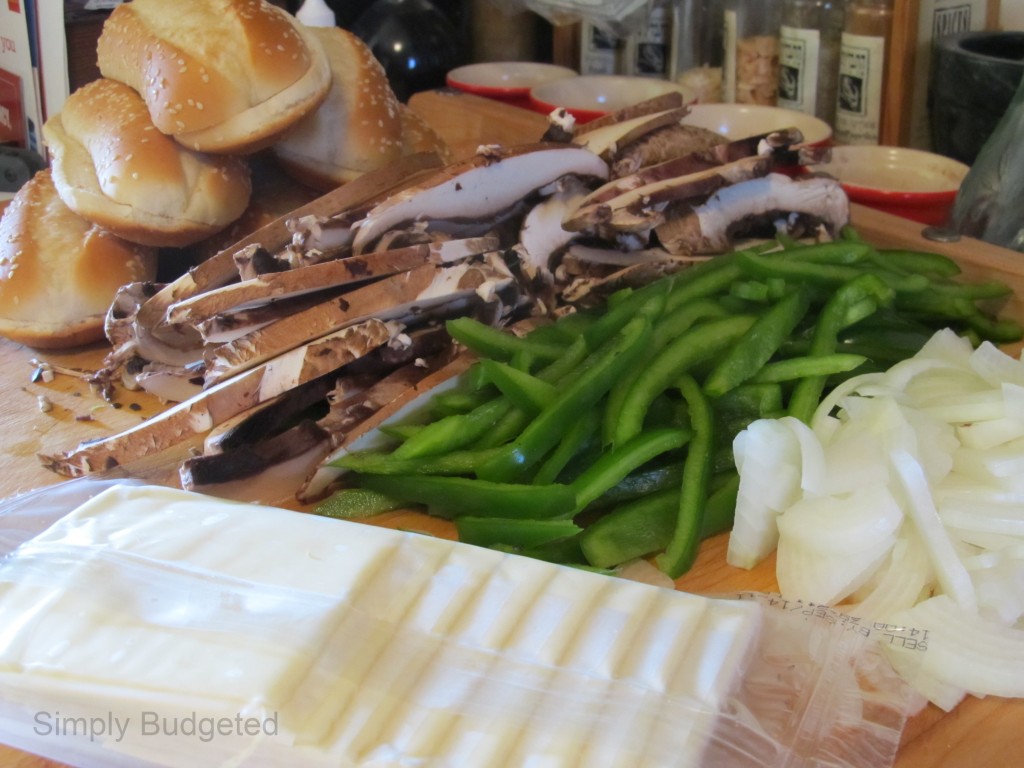 Ingredients
olive oil
3 bell peppers, thinly sliced
1 large onion, thinly sliced
4 portobello mushrooms, stemmed, cleaned, and thinly sliced  (this might seem like too much….it's not!)
salt and pepper
6 slices white American cheese
6 hoagie rolls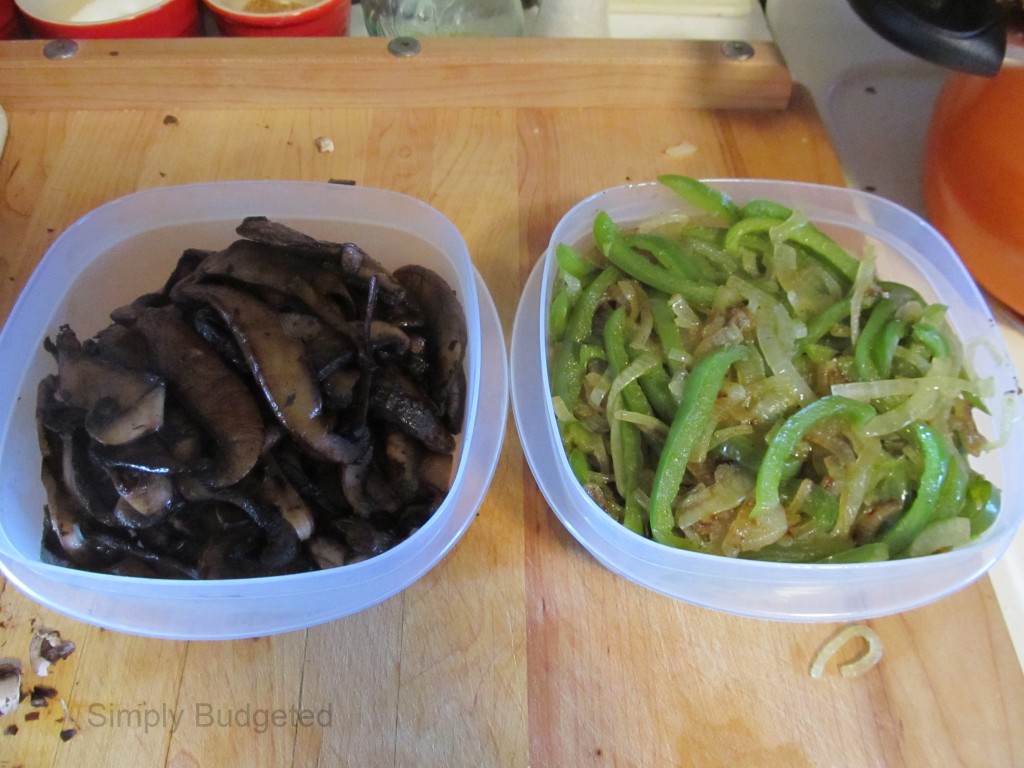 Enjoy and leave us a comment to let us know if you give this a try.