Friday Favorites is another almost weekly feature here at Simply Budgeted. The whole point of this feature is to share some of our favorite finds. Anything is game. Food. Cleaning supplies. Kid stuff. Garden favorites. Recipes. Anything that I really like and want to randomly post about. Reminder/Disclaimer/Whatever: Everything in Friday Favorites is something that we use and bought on our own.
Up this week …
Veteran's Day
Veteran's Day is a special day here in our house … not only because we think it is important to remember those who served our great country but because Brian is a Veteran. It is buried in his resume some where at this point but he served as an enlisted solider in the U.S. Army. Brian is proud of his service as shown by the license plate on the car that notes the gun he carried when he served (he was a gunner). He might not talk about his Army service much and his time in Iraq even less but it definitely part of him.
When Brian served, it was just us. We didn't have kids yet and we lived long distance. That made for its own issues as did his return from a war zone. It changed him … it changed me … it changed our marriage yet it made us who we are today.
This is Brian's picture from Basic Training when he enlisted. He was annoyed I had him buy it at the time. I am glad we did so we have to look back to all of these years later.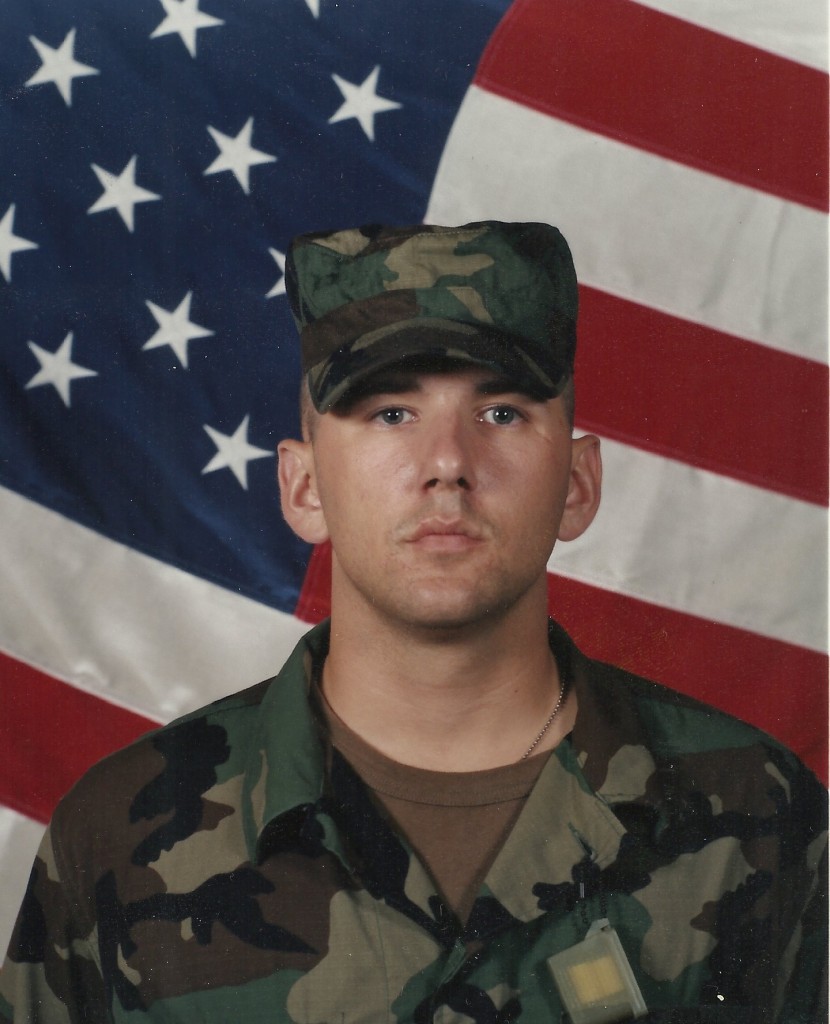 All I ask in today's Friday Favorite is to find a Veteran in your life (they are there you just need to look) and tell them thank you for their service. That is it. You don't need to ask questions or go into a long story … just say thanks.
So Thank You to all of the Veterans who served and the families who were there supporting them as they served.