Friday Favorites is another almost weekly feature here at Simply Budgeted. The whole point of this feature is to share some of our favorite finds. Anything is game. Food. Cleaning supplies. Kid stuff. Garden favorites. Recipes. Anything that I really like and want to randomly post about. Reminder/Disclaimer/Whatever: Everything in Friday Favorites is something that we use and bought on our own.
Up this week …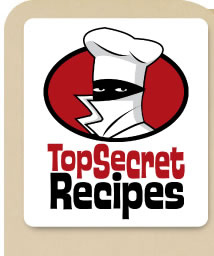 We have never posted about a TV show, but this one seemed to good to look past.  As many of you may have guessed from many of Brian's posts, we think about food a lot around here.  Because our budget is tight, though, we don't eat out very much.  Well, that's only really part of the story.  You see, Brian can actually cook pretty well.  So when we actually do go out to restaurants, all we can think about it is how Brian could make the food just as good for a quarter of the price.
There are, however, some things out there that just seem impossible to recreate at home.  Have you ever eaten something and thought, "Oh, I wish I had this recipe?"  Take heart, you aren't the only one.  And someone out there is on your side.  Todd Wilbur apparently had the same thought over 20 years ago and developed Top Secret Recipes.  The self-described "food hacker" has written a collection of books and now has a TV show that we are simply addicted to.  He attempts to clone such classics as Outback's Bloomin' Onion, Chili's Baby Back Ribs, and Mrs. Field's Chocolate Chip Cookies.  It's hilarious to watch him dig through dumpsters and get caught impersonating different characters.  Besides being entertaining, however, the show is also instructional.  It demonstrates the thought process that goes into creating a recipe in the first place and shows the home cook that even the chain restaurants spend months and years getting a recipe "just right".
Before the Mrs. Field's episode came out, we attempted to recreate Todd's first "food hack" with his original Mrs. Field's Chocolate Chip Cookie clone.  The results varied, mostly because I set the oven temperature way too low (it had been a long day).  The cookies tasted great, but the soft texture just wasn't right.  We might have to practice our cloning of clone skills.  I guess if you are going to practice, chocolate chip cookies aren't a bad place to start!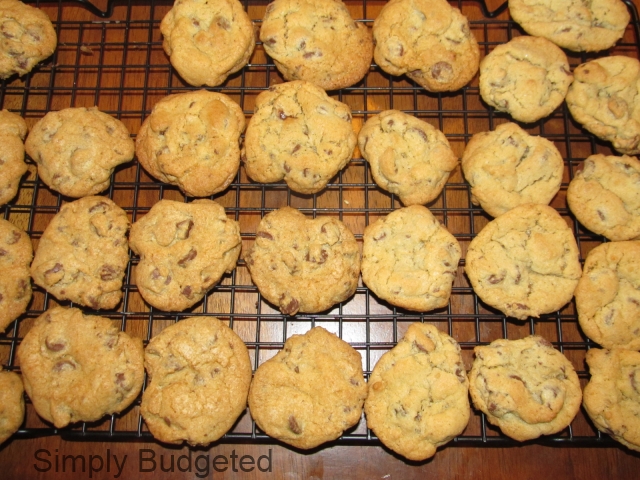 What "Top Secret Recipe" do you crave after?  Leave us a comment and then check out Top Secret Recipes to see if Todd has cloned it yet.