Remember all of those posts on The Budget Pie?
Yeah, that Budget Pie concept can come in handy for the holidays too. I saw a list today but of course I can't find it now. It had four things on it but I like threes so here is a great gift giving Budget Pie!
1. Something fun
2. Something to wear
3. Something to eat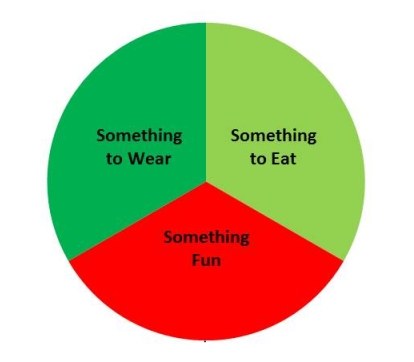 Maybe the pie isn't balanced into to thirds but if you set your pie to $20 or $50 or whatever your budget is for the person, you will end up with a great holiday gift they are sure to love.
Yes, this is simple but something simple like this can help keep the holiday simple and let you focus on the "Reason for the Season!"
How do you determine your holiday budget? Leave us a comment and let us know!