Are you doing your Black Friday shopping online or holding off until Cyber Monday to shop?
That means you are sitting in a desk chair … or if you aren't then you should be. So head over to Sitbetter and check out their sale. The coupon codes for their Black Friday and Cyber Monday sale are already live for Simply Budgeted readers so this a great opportunity to upgrade your desk chair or give one to someone you love!

As you may know or maybe don't know, Brian has minor back pain problems.  A new chair at our desk would probably help him out greatly. Right now we have a dining room chair at our primary desk because it was all that we could find that would fit at the old desk and not take up too much space!
Well at Sitbetter, we were able to search by back pain level and find a chair that would be idea for helping Brian sit better at our desk! I have to say I am eying the Kore Stool!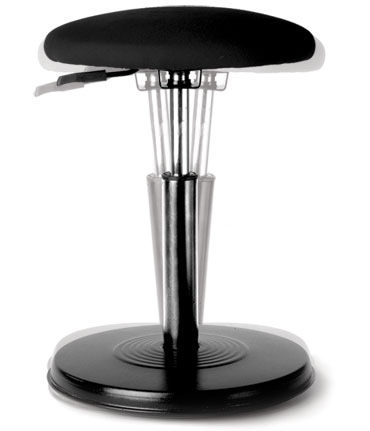 Besides just looking cool, I know it would help with posture while sitting at the desk. The Kore Stool looks small enough to maybe even fit under this old desk we have. The biggest issue might be convincing the kids that it is a chair and not a toy or climbing stand for them!
So get a jump start on your Christmas shopping and find a Sitbetter chair for someone in your life … maybe one for you so you can shop online in comfort!
Leave us a comment and let us know what you think about the Kore Stool or what other cool chairs you find at Sitbetter.